What Types of Outsourced SEO Services Are Available?
A qualified third-party SEO provider should be able to handle basic client needs for:
In-Depth Site Audit: New clients usually present themselves to you with websites that have lots of issues…LOTS. Where do you start? The professional way to begin is with a comprehensive site audit that will let you pinpoint areas of concern. This audit cannot be 100% automated. Site audit automated report generation tools are only a starting point - real humans need to check everything to uncover ALL the underlying issues affecting the performance of client sites.
Keyword Research: The heart of the Internet is searching, and all searching involves the use of search keywords/phrases. Sites must target, through their page content, the keywords that searchers are actually using, if your client sites are going to stand any chance of being seen in the SERP's. But keywords are not all not of equal value. Some are difficult to rank for, while others are easy to rank for but provide little SEO value. You need professionals to conduct keyword research that will help your clients reach their traffic goals while staying within their budgets.
Content Creation: The number one issue we see with websites is problematic content - either not enough of it (pages without content or pages with some, but not enough ("thin") content) or content that is poorly written, or just fluff or filler (think of about us pages that tell you nothing about the business or who runs it). When you deliver new webpage content to your clients, you know they will inspect it carefully, so your outsource SEO service provider needs to have real writing pros who can pivot to write on any subject needed, and work efficiently under deadlines.
Backlink Acquisition: Even your clients know the value of backlinks. But your clients don't want to have just any site link to them. They demand high-quality, real websites, with good metrics and a good fit for their niche. If your client is in a sensitive niche (such as cannabis, CBD, gambling, adult) it can be difficult to find such sites. And it takes lots of time to manually research those sites and reach out to them. Your SEO service provider must be able to provide you with backlinking options from a wide variety of sites, that have been vetted for quality.
But those are just the basics - the price of admission, so-to-speak. Your clients will also need more advanced help:
On-Page Analysis: Today it's all about UX - User Experience. UX deals with how easy or difficult, useful or trivial, quick or slow, it is for site visitors to interact with a web site. How easy is it to navigate this site? How fast (or slow) do the pages load? Are advertising elements intrusive and a distraction? Do they find the content useful? Do they spend significant time on the site or just move on because the site has nothing of value to offer? Believe it or not, search engines can estimate pretty accurately the kind of UX a site is offering, and those with poor UX ratings will sink in the SERP's. But UX has as its primary goal satisfying the visitor and only secondarily pleasing the requirements of search engines.
SERP's Monitoring: Search engine results pages are constantly changing, partly as a result of new websites appearing, old ones disappearing, or due to search engines changing their evaluation and placement of sites. An important aspect of SEO is to monitor the SERP's for selected keywords to detect when significant changes occur. Clients don't usually know how to do this, and you don't have the time. A critical SEO outsource service is SERP's monitoring as it is often your "early warning" system to alert you to developing problems, early on, so they can be corrected quickly and easily.
Competitor "Gap" Analysis: SEO is not just about your clients' website - it's about what their competitors are doing. A good SEO provider must know how to accurately determine who those competitors are. In addition, they need to be able to look at those competitor sites, identify areas where that site may be outperforming your client's site, and develop actionable and effective countermeasures to meet and even exceed with the competition is doing. This is called a competitor "gap" analysis, because it lets you know where the "gaps" are that need to be filled in in order to beat the competition and rise to the top of the rankings.
Local SEO Tactics: A lot of SEO providers operate worldwide, working with companies who will take a sale from anyone regardless of physical location. But some businesses are focused only on a neighborhood, city, region or state. Sites operating with a local focus need specialized help in getting seen with business listings, niche portal sites, and search engine page map listings. These local clients also frankly need a lot of help in securing customer reviews and testimonials, so make sure your SEO provider knows local SEO tactics.
Look at that list above - it's a lot to ask for from your SEO provider. But frankly, in today's SEO world, you need even more: premium-tier services such as:
Analytics Consultation: Google Search Console is a tremendously important tool for SEO, due to the enormous amount of search data it can provide. But GSC is not easy to work with. There are lots of moving parts and things that need properly tweaked to get the most from it. And the reporting must be analyzed by trained professionals who can understand what the data is saying, much as a medical doctor must properly interpret the results of medical testing. Most end-user clients are confused about GSC set-up and interpretation. When you outsource SEO services, make sure your provider can provide analytics consultation and troubleshooting, as well as report interpretation.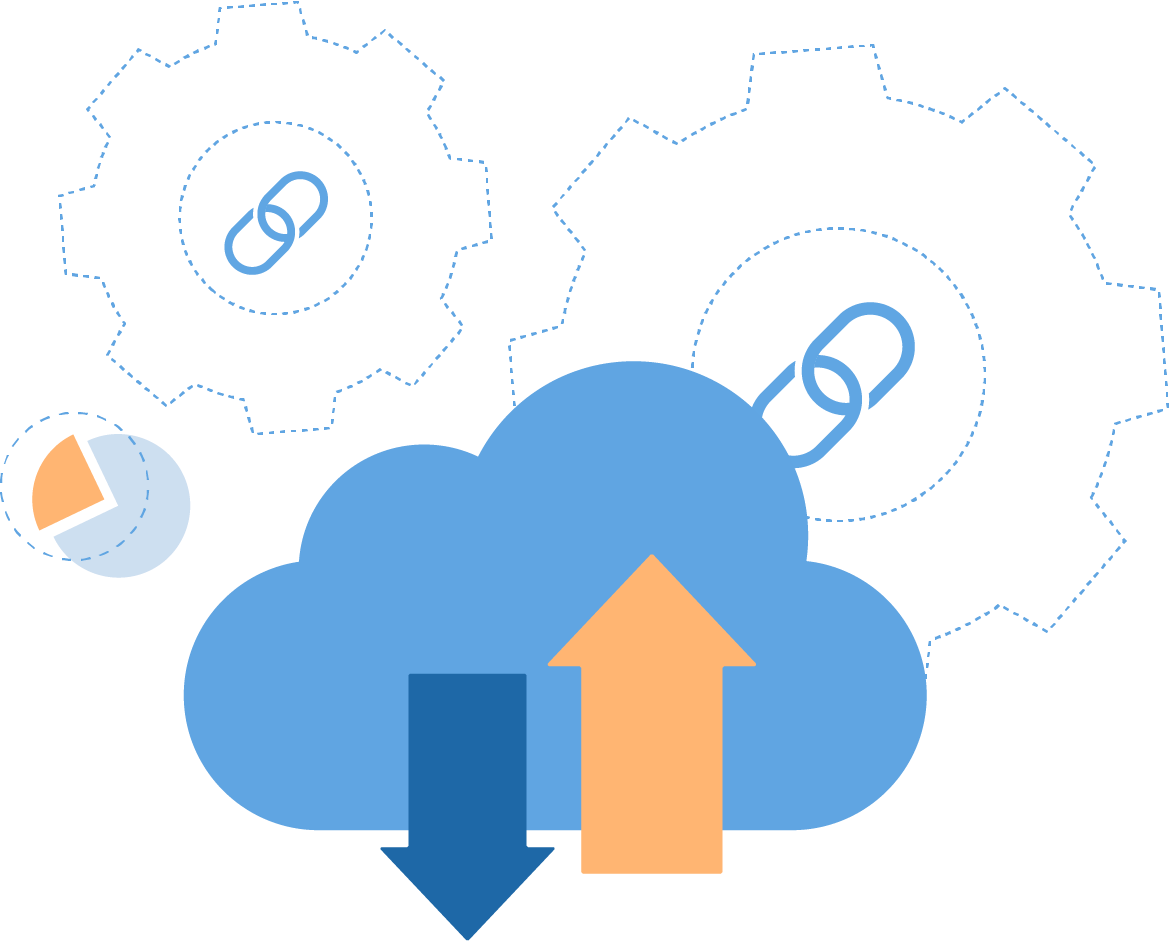 Social Media Marketing: Whether it's Facebook, or Twitter, TikTok, Pinterest, Etsy or one of dozens of other sites, your clients need to be where their customers are - and they know it. But they don't know how to go about coordinating all of that cross-platform marketing. While you do, you don't have the time it takes to do this, especially to scale this service for many clients. A third-party provider can help you here, of course, but do they have the specialists with the expertise?
Development of Client Proposals: We've all been there - a prospect who says, "Here's my website. Here's what I can spend. What can you do to help me?" Developing proposals for new/prospective clients can take a LOT of time to prepare. What if you could just drop that load of bricks? Your SEO services provider should be able to help you to develop proposals for your clients and prospects.
Better yet, you need someone who can just take the details and run with it and deliver you a finished proposal without further activity on your part. A good white-label SEO provider can do just that - do all of the research and develop a game plan that will get you that new client excited to be working with you.
Video Marketing: Ever hear of YouTube? Of course you have - everyone has. Your business wants to be there. Why? Because in 2020, YouTube generated close to $20 billion in revenue, a year-on-year increase of over 30%. And your clients want a slice of that pie!
With almost 2.5 billion people visiting the site at least once a month, video marketing is a must-have-it in the SEO world. But video marketing is a very specialized area of SEO and not all who provide SEO services know how to do it right, so make sure that your provider knows how (and can prove their track record).
Reputation Management: Savvy businesses are becoming more and more concerned about what others are saying about them online. Your reputation can be destroyed overnight by negative product/service reviews or unresolved customer complaints that are made public. Everything from the BBB to "scam alert" websites need to be monitored. And not just monitored. What if problems develop? Does your SEO services provider know how to address those issues? Do they know how to get bad reviews taken down, or failing that, know how to minimize their impact to your clients business operations?
Customized Reporting: Lots of outsource SEO providers are quick to hand you "reports" that are easy for them to generate, are they the kinds of reports that your client will find useful - or that will be efficient for you or your staff to use? A professional-level SEO provider will not expect you to use their reporting systems, they should be able to adjust their reporting to meet your (or your client's) needs for information. As we all know, effective client reporting is key to maintaining good relationships and ensuring long-term client retention, so check with a prospective service provider to see how flexible they can be in reporting. Even if you are OK with their reporting formats/options, your client may want something different. And if your SEO services provider does not provide those reporting options, you will get stuck doing the work.