Choose Your Strategy: Link Building Options At Posirank
A-List Links. Looking for the absolute best links? Links where you can actually pick the domain before you order? Our A-List sites represent 100's of quality sites. We have carefully verified their DA (Domain Authority) ranging from DA 30-90. And we verify their traffic as provided by AHREFS. Through our industry connections we're able to directly negotiate placements onto these mainstream sites. With these links you will get a link on the root domain of the site, not on a subdomain. Why? A root domain link will give your link the most "link juice" and authority.
Of all of our link building products, these are our highest-quality links. And you have complete control over the criterion you use for selection:
DA Rating
Location (U.S., U.K., etc.)
Sites for sensitive niches
Traffic: under 10K visitors/month or 10K+
Price Range
Category/Theme of the Site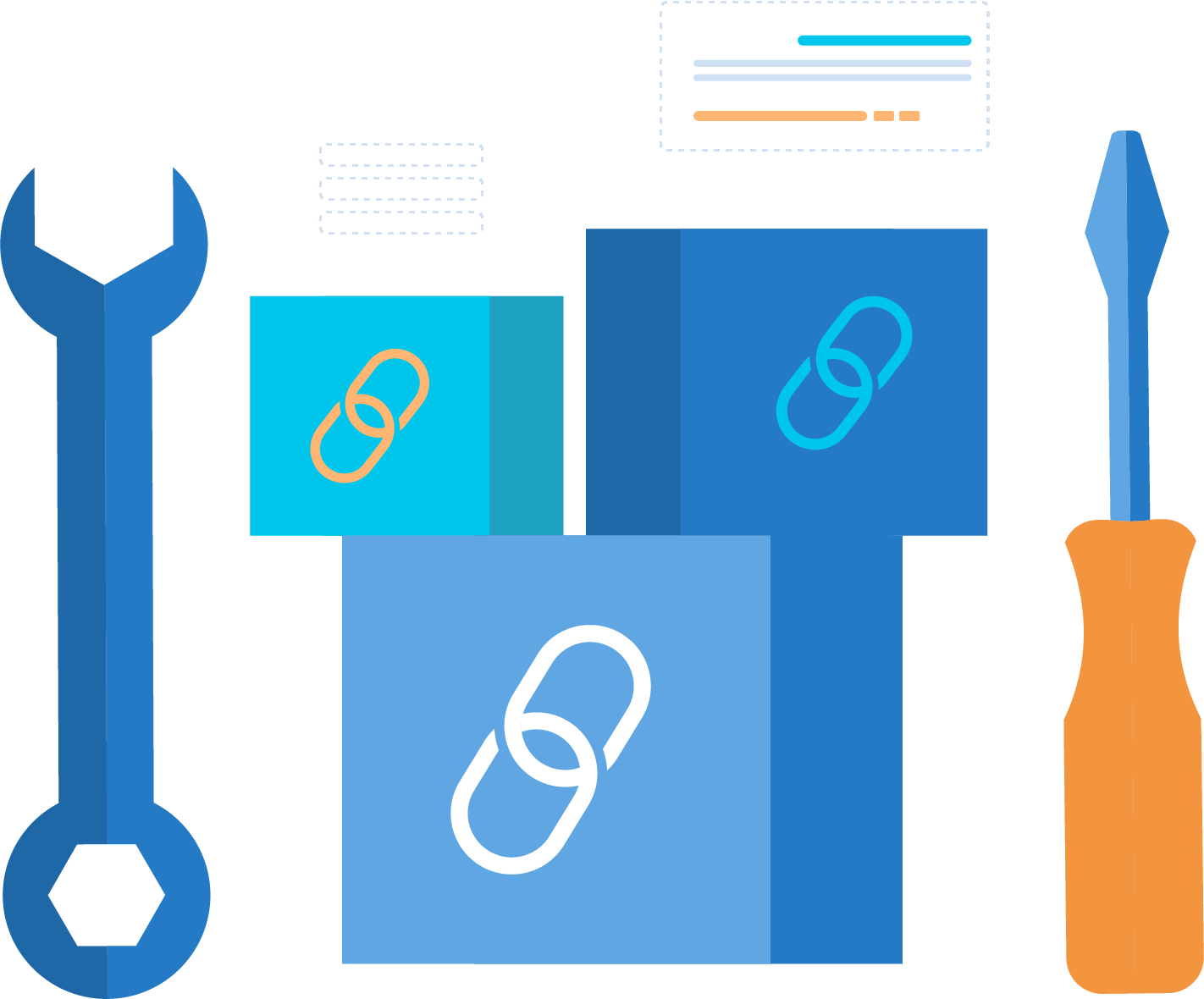 Keep in mind that these are major authority sites, and the editors/owners of these sites are very selective about the URL being linked back to, and also the anchor text (the text as it is appears in the content). Your URL should not be commercial or be to a specific product page. Also, site editors/owners have final say in the wording in the anchor text used in the posted content.
To ensure acceptance of the content submitted to these sites, our own internal writing team (all U.S. based) will compose it and work with the site owners to get it posted in the fastest time possible. Of course, when posted you will get a report showing the page on the site where it will be found. These links will never be in a header, footer or sidebar of the site as search engines consider them much less significant.
Some Example A-List Placements: techgyd.com | Savedelete.com
Guest Posts. For customers who prefer to let us locate a site that matches their niche and/or who do not have stringent DA requirements, our standard Guest Posts are a great choice.
Guest Posts are the bread-and-butter of many SEO campaigns. They are real quality links from real sites that are actually ranking in Google right now. They also give great results when combined with our other link building products.
Again, to ensure the site owners that they will be getting only high-quality content for their site, our artful writers will prepare excellent quality postings, tailored to the needs of the site we are posting on. These are not SEO-focused but provide actual value to human readers - the kind of content that all site owners are eager to get their hands on.
When you order a guest post, you can choose the general DA range. Our designated outreach managers and artful writers coordinate with each other to create a powerful publicity campaign that stretches out to key industry sites and authorities we can get our hands on.
We only approach established sites. This means that not only do these publications add tremendous power to your link profile, but in most cases, each individual posting can become a long-term traffic source in and of itself.
These are not PBN or spam sites - these are real sites currently ranking in Google. Real sites owned by real webmasters. These are the kinds of links you can't "buy." They need to be earned, favor-traded, negotiated or otherwise strategically acquired. It requires manual, time-consuming outreach. You will be, of course, issued a report with the content location URL once your link has gone live. Turnaround times are approximately 30 days.
Some Example Guest Posts Placements: Example
EDU Products. One of the highest-authority links come from .EDU sites. These are sites that are affiliated with Colleges, Universities and other educational institutions.
Currently, Posirank offers two very different EDU link building products: The University Collection and EDU Scholarships.
The University EDU Collection is just what it says. These are links from prestigious universities, most from the United States.
It's not a secret that Google loves EDU links. You can't get links with these colleges unless you have an 'in'.
The EDU links are 100% DOFOLLOW. We guarantee these links for 6 months and also guarantee they will be indexed by Google.
This type of link can be best secured if you already have a page on your own site with excellent content (not sales or product pages, or pages that are promotional in nature).
Or for a different approach, why not try out our EDU Scholarships offering? The strategy here is to secure links from EDU sites when you set up a scholarship campaign. How does this work? It's easy - we launch a scholarship on behalf of your website/organization/business. The information about the scholarship offered is published on your website (such as www.domain.com/scholarship). We will secure, via long-term connections, 5-20 links on EDU sites where they post information about your scholarship so that it can be seen by their students.
Links pointing to your scholarship offer will be placed on the EDU sites we secure for you. As a part of the package, you agree (once the deadline for scholarship applications to be submitted is reached), that you will pay the winner of the student their scholarship payment - typically $500 USD. (Don't worry, we'll remind you before the scholarship deadline approaches.)
This strategy works because EDU sites like to inform their students of available scholarship funds. The students are eager to apply to try to win the scholarship. To make it possible, the EDU site will link to your site (your scholarship details page).
And since you set the "deadline" for the scholarship approx. 1 year in advance, your EDU link will stay live and active for an entire year! Many companies using this option will "renew" the scholarship for another calendar year, thus maintaining the link as active.
Keep in mind that whether you select our University EDU Collection or EDU Scholarships product, that these are 100% legitimate, white-hat links, placed on real pages by internal staff members at these EDU sites. They are not links from spammy EDU forum pages.
Supportive Links. Have you built a solid foundation of A-List and Guest Post type links, but are looking to get a boost at the lowest cost? Then check out our Supportive Links --
Supportive links include business citations, Foundation Links, Private Stock Links and tiered link building. Tiered link building involves building tier 1 links that point to your money site, but also the tier 2 and tier 3 links that support and boost those tier 1 links. Private Stock Links are lower priced guest posts than our standard GP product.
Foundation links: Foundation links are designed to build up a diversified portfolio of quality links. All Foundation links will have a minimum domain rating of DR20 as per AHREFS, and also a minimum real traffic metric of 500 organic visitors per month. You provide us with a short snippet of text, we seek out a suitable match for your business and get your text snippet inserted into a page that is aged, and already indexed in Google. We reserve the right to make changes to the snippet you provide and cannot guarantee we will use your text snippet. Snippets should not be promotional in nature.
Foundation links can also be used for sensitive niches. They are an excellent way to start building quality links that Google will notice.
Private Stock Links: Our private stock links are very similar to DA20 guest posts with 1 major difference. We do not have to spend time and man hours on direct outreach as these links are placed on sites owned by many different individuals that have already agreed to allow us to post in their blogs.
One of the big questions we get asked is, 'is this a PBN? (Private Blog Network) The answer is no. We do not own these sites. Many people own these sites. They are hosted on different servers. This is NOT a PBN network.
All blogs we use are heavily indexed in Google. In fact we guarantee indexing and we guarantee for 1 year that these posts will stay live.
Another question we get asked is 'how come they are so inexpensive'? Again, we do not have to spend days reaching out to potential blogs as the agreements have already been reached with these bloggers. We also focus on domain authority and while we do look at traffic metrics it is not a major factor that we use with this specific product.
While these are quality links from quality blogs, whether they are right for you or your business depends on your niche and your budget.
Generally these links are designed to be a viable option for those customers on a lower budget allowing them to obtain multiple quality links to their site without breaking the bank account.
If you are uncertain if these links are right for you, please submit a support ticket or consult your account manager.
All content is written by our team of 100% American writers. All blogs are individually owned, on different servers, and hosted around the world. All have Domain Authority of 20+ and are well indexed in Google.
Key Metrics: Distribution on blogs that are all > DA20.
Reporting: You will receive the exact URL(s) of your link(s)
PLEASE NOTE: We DO NOT accept any posts for this product that are related to 'porn' or 'adult' oriented subjects. Also no 'cannabis' or 'CBD' related products - no 'payday loans' - and no 'escort services'.