As Featured In





Posirank makes organic growth
rapid and effortless
01
True Publicity, On-Demand
---
PosiRank builds visibility the right way; every promotion is built by reaching out to actual publishers.
Furthermore - all content is crafted exclusively by our writing teams in North America (& UK, on request).
Now you can drive authentic promotion - at scale - with lasting results.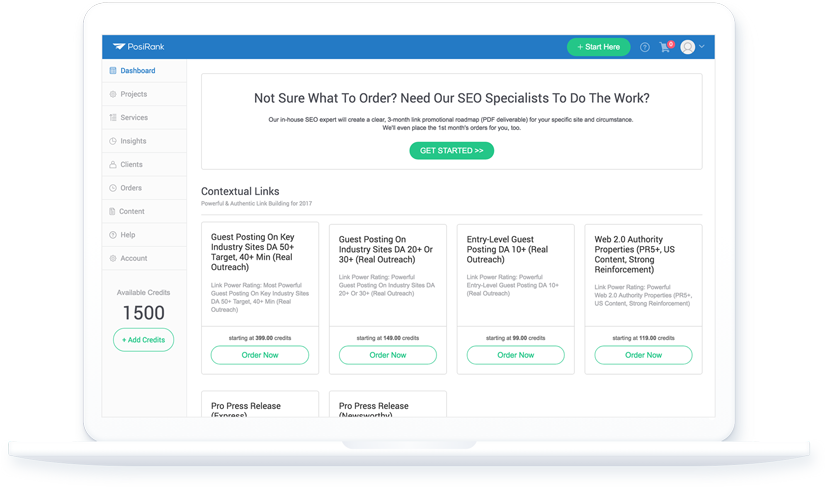 02
Centralize Everything
---
If it drives results with organic search - you'll find it in our platform...
In fact, PosiRank puts more than 50 unique promotions at your fingertips!
Now all of your SEO operations can be easily managed under one roof.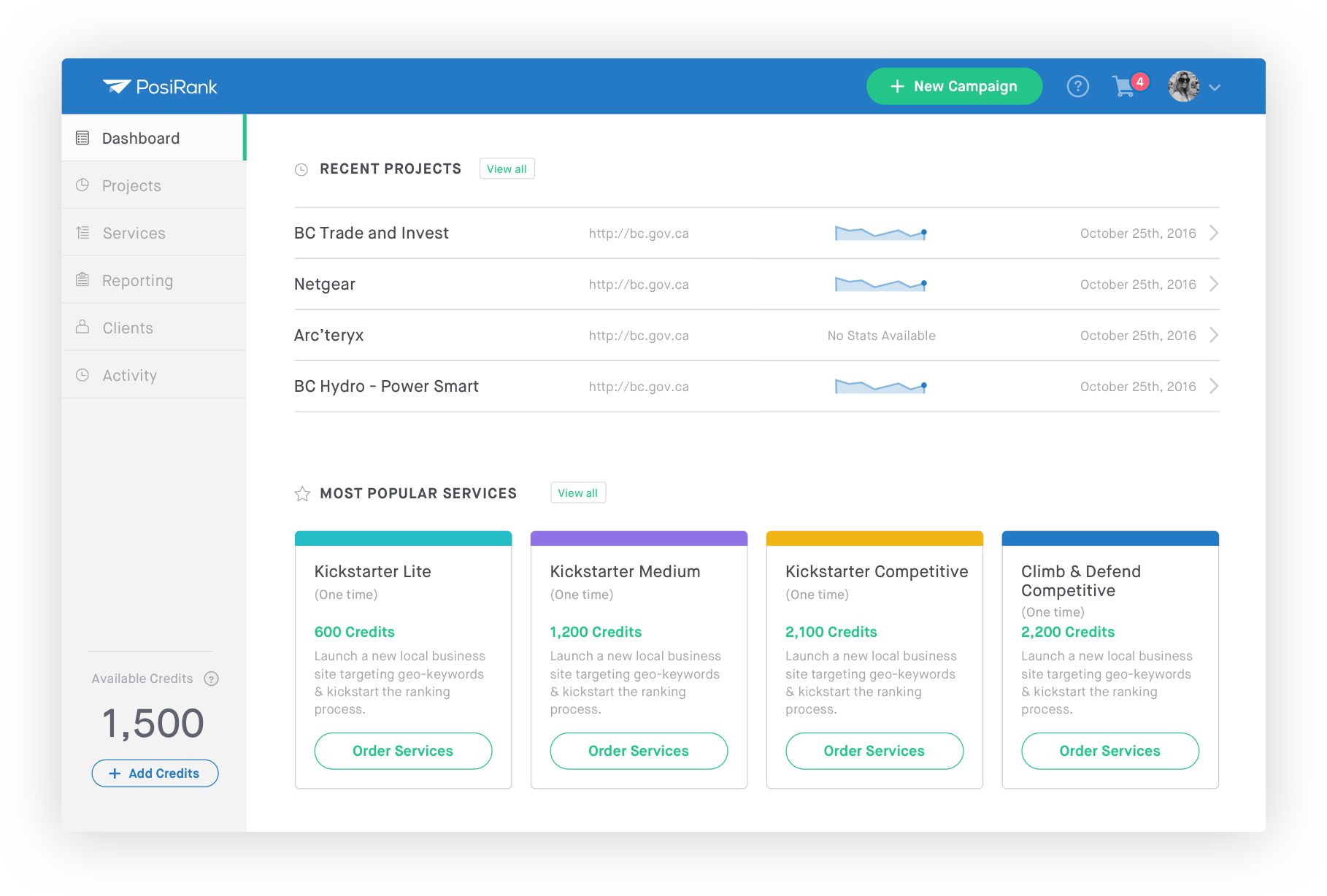 03
Set & Forget Automation
---
Our platform lets you completely customize your campaigns - and any individual task can be set to recur automatically.
Since on-the-fly edits are one-click simple, PosiRank is truly the "ad-platform" for organic traffic.
With PosiRank, you can experience SEO without the production bottlenecks!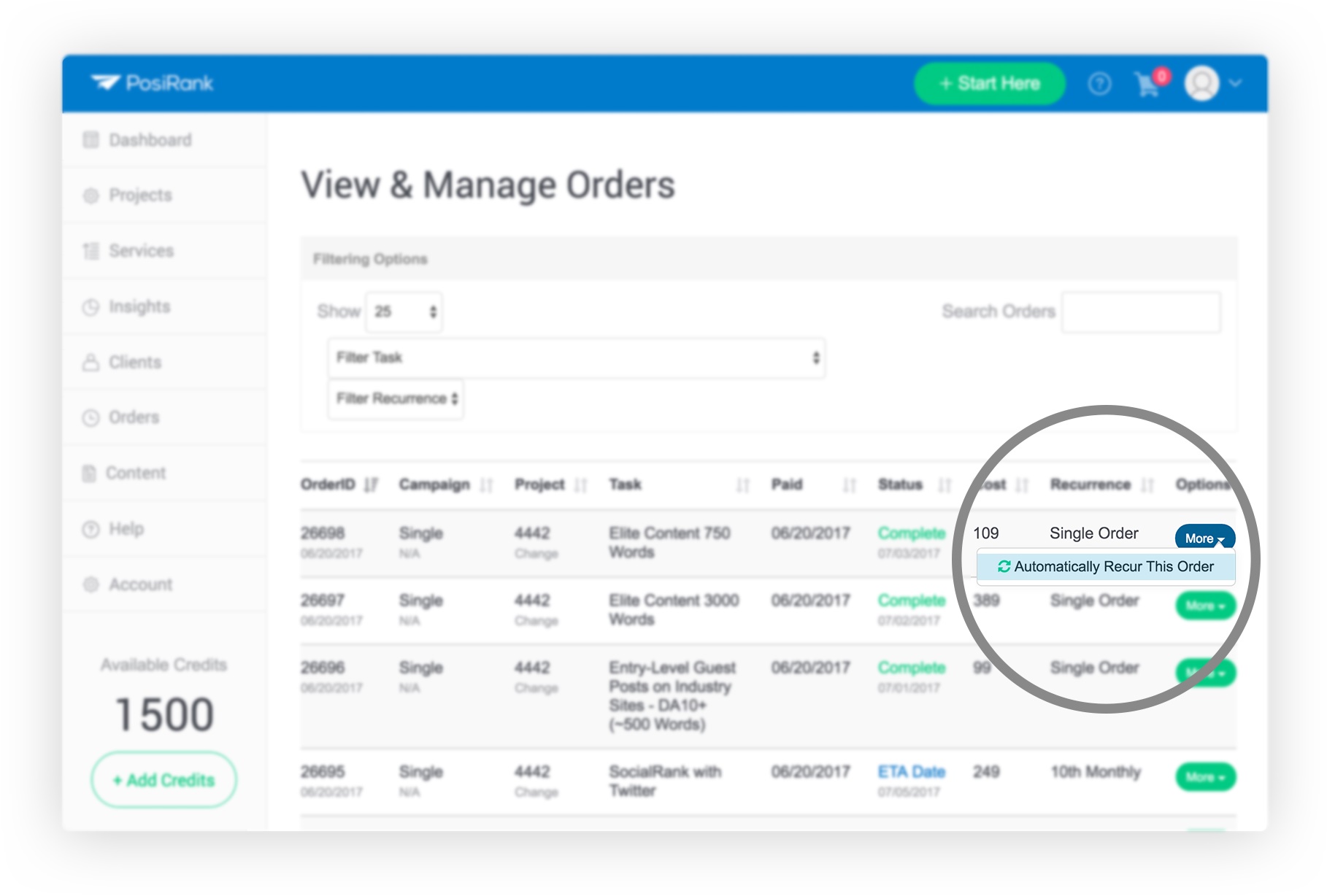 04
Stay on the Forefront
---
Some of our hottest solutions have nothing to do with links. Our fastest time-to-rank product is totally exclusive to PosiRank.
And everything is rigorously battle-tested with hundreds of campaigns before it ever hits the platform.
Now you can enjoy an effortless advantage over your competitors.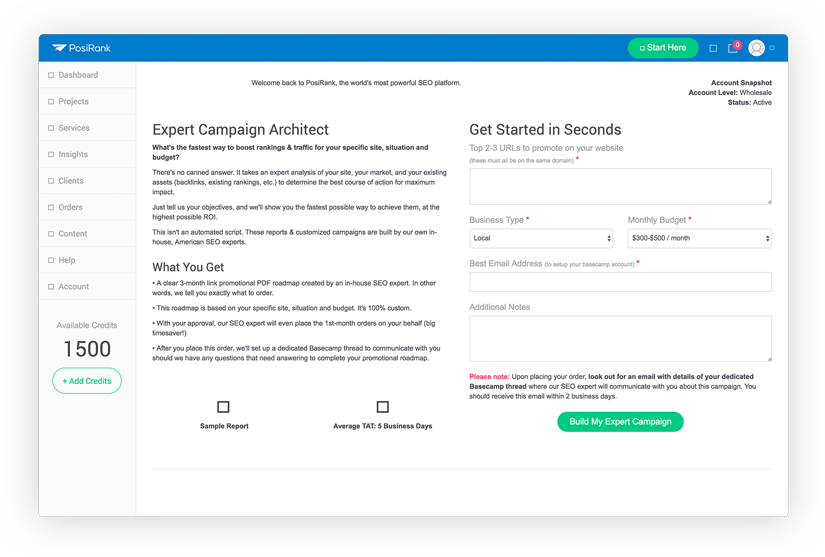 And now for the big question:
Can PosiRank Really
Drive Results at Scale?
All In A Day's Work
105
The total number of promotions our team has successfully delivered in the last 48 hours
Organic Search Performance
6060
Sites promoted by PosiRank that currently rank on Google's first page for their target keyword
Historical Overview
169.2K
The total number of promotions our team has successfully delivered since PosiRank started, in early 2013
Movers & Shakers
5163
Sites whose rankings in Google have improved in the last 24 hours for their target keywords
Stats updated daily at 12PM PST
Uncover Your Best
Opportunities in Seconds
Small levers often have the largest impact. This is why we focus on showing you how to rapidly optimize your existing momentum…
High-Yield, Low-Effort

Discover high-yield keyword opportunities that only need a slight nudge to drive newfound traffic.

Amplify What's Working

Instantly identify your current performance drivers, and increase their effectiveness.

Boost Existing Authority

You're probably already sitting on a goldmine of authority backlinks that just need a little visibility to ramp up your ranking.
Showcase What Matters With Effortless Reporting
---
To measure the true impact of your organic visibility, you need to track lot more than just rankings & clicks…
That's why our enterprise-grade reporting suite focuses on the metrics that matter - attribution & ROI at the user level.
Now your team or clients can easily understand the real-life results from your SEO campaigns.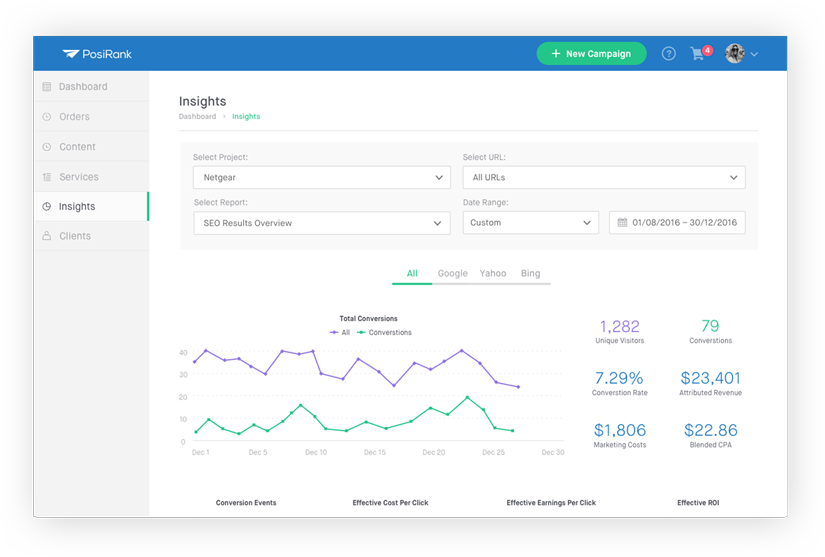 Experience Organic Marketing Without Limits
---
The bottom line is that there's no shortcuts to driving results with effective SEO. It takes consistent, authentic publicity on an ongoing basis. And it requires perpetual adaptation - the SEO landscape is ever changing.
With PosiRank, you truly can experience true & total strategic freedom.
Our platform can entirely take over all the moving parts involved with your SEO campaigns - no matter how complex.
And between our expert staff, our veteran users (who are always hanging out in the Strategy Room forums), and our weekly SEO experiments - you'll have no end of strategic help at your disposal as well.
We've driven measurable success for thousands of agencies & marketers. Why can't you be next?
Get started in 2 easy steps: