Some Critical Components of SEO for Auto Service Businesses
There are a few really critical aspects that go into SEO auto service website strategies. Here are some of them:
Site Audits: As we mentioned before, the heart of your online empire is your website itself. A poorly optimized or poorly functioning website is not an asset - it is a liability. And search engines (think Google and Bing) can detect when a website is slow to load, or does not function well on a mobile device, or when it has intrusive advertising, or duplicate page content. And when they do, they will devalue your website, and your site gets pushed down in the rankings. A comprehensive site audit - performed by a real human (and not just using auto-generated "audit" reports from some automated software) will put your site under the microscope. We'll let you know what needs fixing, and even give you guidance on how to fix it!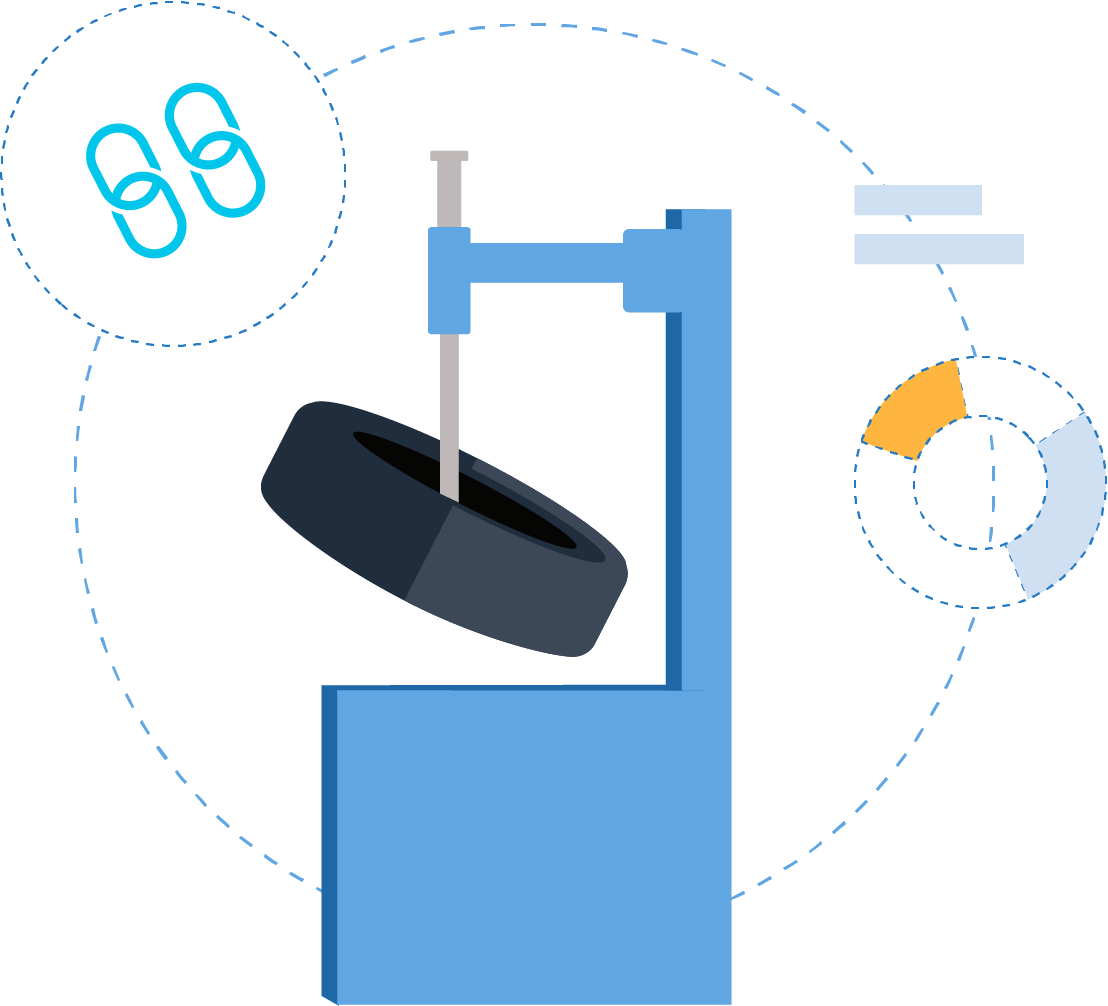 Realistic Search Keyword Targets: At the heart of SEO is searching. And web user searching revolves around the terms (words and phrases) used in those searches. For example, the search "Toyota truck repair near me" will yield a different set of results than the search "Cadillac truck repair near me." Did you know that some types of searches are used by people who need to buy right now, rather than those who are just doing initial research? This is called user intent, and proper focus on user intent can get you customers who need their vehicle fixed today, and other types of searches will appeal to those who are thinking about getting their car or truck fixed next week, or next month. What keywords should you be targeting? That's what our SEO analysts will help you discover.
Webpage Content: Related to keywords is your website's content. Salesy BS and filler won't do it. And if competing servicers have great content on their site - perhaps a blog or FAQ or research guide - and you don't, your site is just not going to get ranked that highly, as compared to theirs. Car and truck owners want to know about financing options or what they can do if they have poor or bad credit. They are looking to see if you offer emergency roadside service and if so how far out you will travel. Your site "about us" section should also do more than give the names of your staff. You need to add content there to demonstrate their expertise (long years working for you, certifications and education, awards earned, etc.). And the most important thing to keep in mind about content is that is that search engines place a premium on those sites that not only have useful, in-depth content, but reward sites that provide fresh content, as opposed to auto repair sites who have not put out major content updates for many months, or even years. At Posirank, we can help you develop an effective content creation strategy, and get that content written, on a regular basis to keep your site fresh!
Site Navigation: You might be surprised to find out that many people may have difficulty getting around on your site. Poor layout, a lack of major category headings, confusing navigation panels, all of these things can cause site visitors to leave your site and quickly go elsewhere. This high bounce rate, as it is called, sends the wrong kind of signal to search engines. Conversely, easy-to-use and easy-to-find navigation will more deeply engage visitors to your auto repair site, and keep them on your site longer. And time spent on your site is time not being spent on your competitor's site. And the longer you engage visitors, the longer they stay, the greater the odds that they will react favorably and take the next step and reach out to you.
Referring Backlinks: You know the value of customer testimonials. You probably use them on your site. But when a good-quality site links back to your site, even just a link could be considered a "testimonial" of sorts. This is the value of backlinks - a good number of them (even just a handful, if they are from top-notch sites) can give your site a lift in searching results. When it comes to links, at Posirank we know what works - and what doesn't. We've seen all the scams and foolishness. We use real, manual outreach and develop great relationships with sites who actually want our content (because it is well-written) and don't mind including a link back to your site. A proper mix of sites in your backlink "portfolio" (a list of sites linking back to you) is a critical SEO tactic.
GMB Account and Your Website: Have you heard of the Google "Local Pack?" Do any local-focus search and usually Google will serve up business information, usually with a locator map showing where they are located. These "local packs" may have 2, 3, 4 or more sites near the searcher (using their phone or computer IP address to understand where they are searching from). These are separate from organic search results. The key is to get the information on your business in Google's hands. But for that you need to have a Google My Business account, and the information there must be complete and optimized and that information should be also integrated into your auto repair website. Why is this so effective? Because regardless of the search, whenever Google serves up a local pack, that listing pack always appears at or near the top of the first page of the SERP's.
Traffic Reporting and Analytics: Do you have a GSC (Google Search Console - formerly called Google Analytics (GA)) account? Perhaps, but is it properly set up to track what is most important? GSC is a powerful tool but to get the most benefit from its in-depth reporting features, it has to be properly setup and that is a job of a specialist. At Posirank we can help you get your GSC account established, and tweak the tracking so that you get the information that you need to make the best business decisions. You need to know who is visiting your site, where they are coming from, what pages/areas of your site they are visiting, what search keywords they are using to find you, how long they stay on your site, and where they go when they are done. Let us audit your traffic reporting and analytics and we'll tell you if you can improve it, and how to do so.
Integration With Marketing Platforms: Social media platforms have exploded in recent years. They are the online/digital equivalent of your neighborhood's "main street" - where people meet and talk things over. And just like a business needs an office or store on main street with a sign outside and big windows, your business website needs to have a presence on social media channels like Twitter, Facebook, YouTube and others. At Posirank we can work with your social media team and custom-craft a strategy to gain visibility and tracking across the most popular SM channels.
Ongoing Campaign Strategy Adjustments: One thing to keep in mind is that SEO for your site and other types of businesses is not a static thing: one round of implementation, no further changes or continuing campaigns, just relax and rake in the cash. Even if your campaigns are firing like clockwork, things can change suddenly. Search engine algorithm updates, your competitors up the ante, some unjustified bad publicity or negativity. Rest assured, Posirank is not about taking your cash and then ghosting you -- we've been in business since 2013 and once we start working with you, you will have constant access to our team of experts and staff consultants whenever you need us. And we stay abreast of the latest developments in the SEO world, so rest assured, you are in good hands when you work with us.