Where do you go when you require information about a business and need it fast? If you're like most people, you head to Google or another similar search engine, plug in your search query, and expect to be given a list of local companies that meet your needs.
As a Seattle business owner, you undoubtedly know the importance of SEO, but you may not realize how much of your business success hinges on your SEO strategy. When was the last time you surveyed your site or switched up SEO policies to meet the changing algorithms of Google? If you can't answer that quickly, it's been too long!
How can business owners reach the 741,251 people living in Seattle if citizens can't find them? How can you beat the competition if your website has become static and no longer draws potential customers?
Why Does Search Engine Rank Matter?
You might think ranking high on search engines is like a popularity contest, but it goes much deeper. When looking at visitor numbers, small business owners care more about quality over quantity. At least they should, if they want to see greater profits.
After all, any search engine can bring people in, but why are they visiting? Google wants its users to find what they are searching for, so they want to ensure they list the finest and most relevant sites first. Business owners must present themselves as authoritative subjects in their respective industries.
Studies have shown most search engine users rarely click past the first page or two of results. Guess what happens if a site is listed near the bottom of the pages? It gets ignored!
The higher the rank, the more visitors the site will see. Higher ranks also help business owners realize a pronounced ROI in their advertising efforts.
If your goal is to get more customers, your search engine rank should be a top concern. When was the last time you checked your rank on Google?
SEO Trends Come and Go, But Proven Strategies Remain
Search engine optimization has matured over the years, since the concept was first introduced to the world in 1997. If you look at past trends, some are eyesores in today's SEO environment.
For instance, it was once acceptable to pack targeted keywords into every conceivable area of text and title, a practice we now know will cause a site's rank to tank considerably.
With SEO trends coming and going so often, how are business owners in Seattle to cope? How can you know which strategies to use to rank well on search engines and see increased traffic?
The answer to the above questions isn't cut and dried. You must understand the distinctions between trends and proven strategies, though both can change with time.
The reason your SEO approach may no longer work like it once did is because of Google's changing algorithms. Unless you are a seasoned SEO professional, you may be shocked to hear there are approximately 200 elements Google considers when ranking your site. Tops on the list include authority and relevancy.
Beating Your Competition Means Developing SEO Consistency
You built your website from the ground up. You put in the work, researched the keywords, and even created stellar content. You shot ahead of your competition quickly, but now your traffic levels are slowing, and your rank has dropped considerably. What happened?
When you build a site, the work is not over. You must continue to produce new content. Establishing relevancy and authority can only be accomplished with consistency.
If you are familiar with the demographics of Seattle, then you know young professionals make up a significant chunk of the population, at around 38.6%. This age group ranges from 18 to 24 and is filled with people who grew up experiencing on-demand information. When this age group conducts a search, they want to be given the best and will accept nothing less.
To attract this substantial part of the Seattle population, around 286,123 young people, you will need to provide much more than a static, boring website. What is your competition offering that you aren't?
If you have a website, you can reach billions of people around the world, but you will discover your biggest competition is local. Local SEO services will help you reach the citizens of Seattle.
A local SEO company will get your business name in the local directories and help optimize your Google business page, so it attracts customers and gives them correct information. After all, a Google business page will do nothing for you if the contact information is incorrect.
You May Not Have to Start from Scratch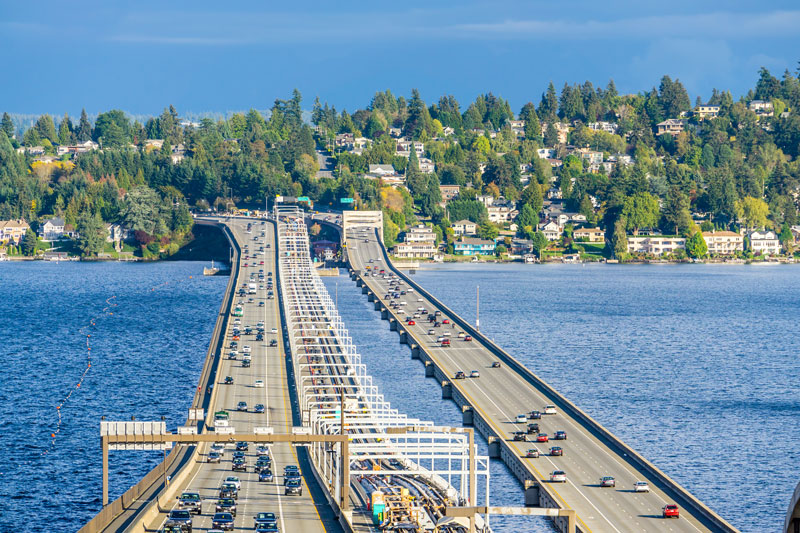 You may be sitting there thinking you will need to have to start all over, but this is not necessarily the case. If you have a solid website foundation, SEO professionals can make tweaks that raise your rank organically, with less work than you may realize.
Websites need updating often. Even if the site's content is perfect, it can become outdated with time. When updated frequently, sites become dynamic and less monotonous. Dynamic websites rank higher with Google and are less mundane to visitors.
If a website is terribly outdated and has become an eyesore, it may be better to start from scratch. Working with a professional SEO team will bring a site to life again and help businesses rise above the local competition.
Working With the Right SEO Professionals Is Critical
Most business owners pursue SEO professionals to help them get a leading edge over their competition. The problem comes in when business owners choose an agency unwisely. How can you discover SEO professionals who will lead you in the right direction?
Determining the SEO company that will meet your needs is sometimes difficult, but the information below will help.
Grandiose ideas pop up from magic hats, but we all know real life demands concrete solutions. Do not fall for SEO agencies that promise the moon and stars but can't deliver.
Create specific goals, and convey them openly to firms. Choose a firm that is on the same page and can help you meet goals head-on.
Ask for case studies, and learn as much as possible about the SEO company. Industry-specific case studies will help ensure you are selecting the best fit.
Evaluate the SEO firm's definition of key performance indicators. Do the agency's KPIs match your own? Some top KPIs to look for include the number of organic visits, conversion rate, keyword rank, Google crawling mistakes, and page load times. If the SEO company can help you excel in these areas, you will naturally see a rise in rank.
Always choose a company that communicates with you. Without communication, even the top professional SEO experts will fail you. The SEO firm should be there every step and work to foster trust.
Seattle SEO Strengthens Brand Visibility
Brand awareness revolves around the way consumers recognize a brand in various conditions. A company's branding needs consistency across all social media platforms and outlets.
Brands must offer a concise reason for their existence. Seattle business owners cannot beat their competition unless they are memorable among consumers.
SEO agencies provide the services below to help business owners improve brand visibility. These services should be targeted to the individual needs of the business to ensure the most appreciable success.
Authoritative content creation
Local SEO strategies
Trustworthy guest posts
Link building
Successful PPC campaigns
Expert website copywriting
Consistent reputation management
Comprehensive managed services
The right SEO agency will highlight your brand's unique products and services. These professionals help business owners understand what makes their brand stand out from the competition.
From the content on the site to the PPC campaigns, every component must work synergistically to create positive brand recognition. The most effective SEO experts do not stop there. There is a plethora of subcategories among the services above.
Beware of SEO agencies that offer a one-size-fits-all approach to search engine optimization. Cookie cutter approaches are outdated and could even lead to your rank dropping.
Customized SEO Plans Meet the Needs of Seattle Business Owners
Most Seattle business owners do not have unlimited capital to invest in SEO services. The most effective agencies cater to a wide array of businesses and budgets, making search engine optimization accessible to all.
When partnering with an SEO agency, these professionals will first evaluate the site to determine its immediate needs. They focus first on what is causing the rank to dip and fix the obvious eyesores.
Drafting a long-term plan is next. The agency will determine the business' goals and budget and match them with a plan that focuses on success. Whether you need a onetime overhaul or fully managed SEO, these agencies have you covered.
Seattle business owners cannot compete with other local businesses if their ranks are lacking. Search engine optimization is the most effective way to rise in rank, see more customers, and make more sales. The right SEO agency can help you get there organically.