These days, no business can expect to succeed without a solid online presence, and just having a stellar website isn't enough. Almost 70% of online experiences originate with search engines, and ¾ of all searchers never scroll past the first page of results.
It's not by chance that businesses wind up at the top of Google's organic search engine results page (SERP). High rankings are always the result of data-driven, well-executed search engine optimization (SEO) campaigns.
Use SEO to Go Organic
When business owners start to grow their online presence, most focus on paid ads. While pay-per-click (PPC) advertisements have their place in any solid digital marketing strategy, they don't provide the best long-term return on investment (ROI). Businesses will only see results from PPC campaigns for as long as they are running, which means they have to keep paying for the same services to get long-term results.
SEO is different. Instead of paying for ad placement, business owners can hire industry experts to optimize every aspect of their websites for maximum organic visibility, meaning that their pages will be more likely to come up on the first page of results beneath the paid ads. If executed correctly, an effective SEO strategy will keep those ads there long after business owners have made their initial investments.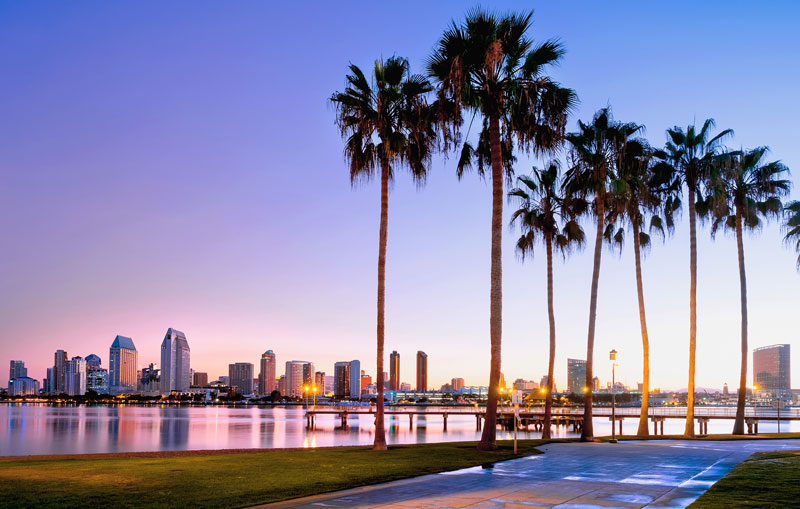 How SEO Works
Google uses bots to crawl websites and index pages, which are then ranked according to how they meet the criteria set forth for its search algorithms. The algorithms are designed to make it easier for users to find content that is both relevant to their searches and comes from authoritative sources. In other words, it's designed to provide the best possible user experience. SEO works by making sure that when Google's bots crawl and index pages, they see all the right signals to indicate high relevance and authority.
Because SEO is designed to improve organic rankings, even the best strategy won't work overnight. SEO experts must optimize every aspect of a client's website, produce, and post relevant content, and build up a network of links that lend the pages extra authority. Depending on how competitive the market is, some results may be apparent after the first time that Google's bots crawl and index a newly optimized page. However, it generally takes one to several months for even the most effective SEO campaign to boost a page to the top of the SERPs.
Key Elements of an Effective SEO Strategy
There are three core components of any effective SEO strategy, each of which focuses on a different category of ranking factors. That's part of the reason it's so important for business owners to work with well-established SEO agencies. It takes a diverse range of skills to optimize all three categories of ranking factors, which include:
1. Technical SEO
Technical SEO focuses on how websites look to search engines, so it involves a lot of behind-the-scenes work and at least a basic knowledge of coding. When search engines crawl and index sites, they don't get to see the full picture complete with images, colors, formatting, and links. To a bot, it's all just text.
Technical SEO, also referred to as on-site optimization, requires making sure that every element of a page can be rendered as text so that it can be better scanned and indexed. The most important elements of on-page optimization include:
Setting links as text-only
Using simple URL structures
Improving page speeds
Fixing dead links
Creating sitemaps and robots.txt files
Including alt text for images and videos
Avoiding duplicate content
The best SEO agencies in San Diego have staff members who can understand technical SEO requirements and make changes to the code that help to improve search engines' ability to read their clients' sites.
2. Content Optimization
Content comes in a variety of forms, from text to images, videos, and more. It's the content of a page that helps to determine its relevance to users' search queries, but bots don't just determine topics when they crawl pages. They also analyze elements like structure and page length to assess quality.
It's a mistake to assume that content optimization refers exclusively to keyword research and use. While keywords are still important, content optimization best practices should always extend into the realm of on-page SEO, as well. Non-keyword-related elements to focus on include:
External links
Internal links
Content length
Multimedia use
The fact that well-optimized content is so essential to boosting SERP rankings means that it's vital to work with an SEO agency that can also provide content writing services. Writers who are also well-versed in SEO practices can generate content that's designed to maximize both user-friendliness and crawlability.
3. Backlink Building
The practice of backlink generation focuses on increasing perceived authority. They include all references to the content on a page that's found on other websites. Google's search algorithm takes into account not just the quantity of backlinks to a page but also the quality of the links when determining authority.
It's very important to avoid black hat link-building practices, as Google penalizes pages that have low-quality or suspicious backlinks. Quality SEO services always focus on generating high-quality references that are relevant and linked to from popular domains.
The Importance of Local SEO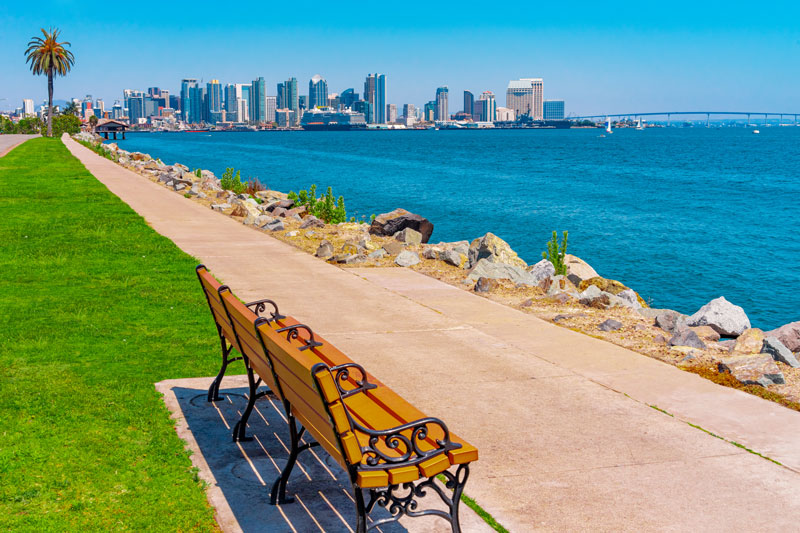 The Internet may be the great equalizer in some ways, but unfortunately, it doesn't eliminate the advantage that large corporations and franchises have over their small business counterparts. They have had years to establish a national presence online and typically have much larger budgets, which means they're more likely to rank higher for the most common keywords.
Thankfully, all hope is not lost for small businesses just getting established onli. Local SEO can be used to level the playing field and give them a chance to compete with even multinational giants. Because almost half of all Google searches are for local vendor suggestions and businesses, targeting users in a specific geographical area can be very helpful, and that's just what local SEO practices allow businesses to do.
Local SEO involves optimizing websites for searches with local intent, which usually have either clearly defined locations or include what are known as "near me" queries. The primary aim, in this case, isn't necessarily to rank as high as possible in the global organic search results, which can be next to impossible for some keywords. It's to get into the local pack.
Unlike ordinary organic search results, those found in the local pack contain no links to specific content. Instead, they offer basic information about local businesses, including their names, addresses, reviews, phone numbers, and web addresses. To rank high in the local pack, businesses need to have fully optimized Google My Business pages, plus plenty of reviews and citations. Working with an SEO agency that can provide both global and local SEO services makes it much easier to compete with larger companies.
Why Hire a Professional?
It's important for business owners to recognize that the information presented here so far is just the tip of the iceberg. It can take months, or even years, to learn how to properly implement even relatively basic SEO strategies. Given how essential it is to rank high in organic SERPs, especially in competitive industries, business owners who haven't yet established a solid online presence don't have time to waste trying to learn an entirely new field.
It makes far more sense to work with an SEO agency that offers reasonable pricing and services tailored to a range of budgets. That way, business owners can focus on their companies' core activities without having to worry about how their online reputations are holding up. Plus, the money spent on developing an effective SEO strategy with the help of a professional agency will provide an excellent return on investment because, unlike paid ads, improvements in organic search results continue to drive traffic long after the initial campaign has been completed.
Avoid Black Hat Practices
When it comes to choosing an SEO company, it's very important to work with industry experts who utilize only above-the-board practices. Black hat SEO practices, which are designed to manipulate algorithms in ways that go against Google and other search engines' guidelines, may be tempting but they almost always end in companies being penalized by being wiped out from the SERPs.
There are no shortcuts to effective SEO. It takes time to create high-value content, build links in acceptable ways, and boost a site's authority so that it can rank higher in the SERPs. Anyone who promises fast results or miracle solutions is most likely talking about using black hat practices to circumvent Google's terms of service and should not be trusted.
Work With Industry Experts
Instead of resorting to using questionable practices, hiring amateurs, or attempting to learn an entirely new field alone, business owners can rely on the industry experts at PosiRank. With years of experience and a full range of services, we offer solutions for businesses of all sizes. Browse our website to learn more about our SEO services or schedule a free consultation online.