These days, it's not enough to work with a digital marketing agency; you'll want to partner with a firm that takes time to learn about the company's goals, spread its message, and drive the results you're looking for. Some agencies just can't get it right, but we do things a bit differently.
Our Milwaukee search engine optimization experts supply the services business owners need to expand their reach and get to the top of Google's search results. With our digital marketing services—which range from web design and SEO auditing to keyword research and site optimization—we help the area's brands get noticed.
How Search Engine Optimization Affects Milwaukee's Businesses
SEO is the process by which businesses improve their rankings in search results. With a first-page ranking, a company will bring more qualified traffic to its website, which in turn leads to more conversions, sales, and revenue. Our SEO services help business owners:
Increase organic traffic
Generate more leads
Boost sales
Bring more local visitors to brick-and-mortar locations
Improve brand recognition
Our goal is a simple one: to help Milwaukee's businesses grow through the implementation of ethical, effective SEO strategies. Contact us today to learn how we can help your company build a stronger online presence.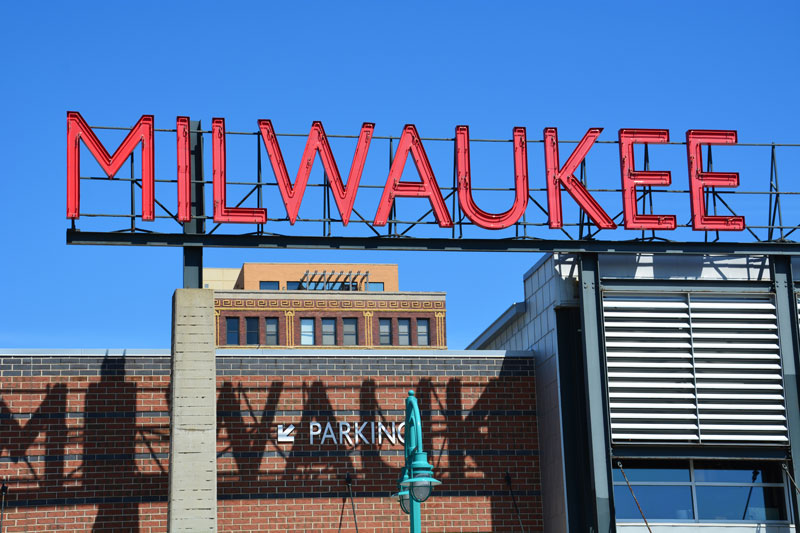 We're In It for the Long Haul
When business owners learn about search engine optimization, they're often surprised to see how long it takes to see results. We believe in long-term strategies and methods because:
Good SEO takes time. Proper SEO takes planning and patience; those who implement strategies and expect immediate results will surely be disappointed. To rank your site on the first page of search results, Google's crawlers must first find it and index its information. The process is time-consuming, to say the least, and it may take several weeks to a few months to reach its end.
It's an ongoing process. Search engine optimization is a long-range strategy because constant effort is needed. It's not a one-and-done job; you'll need to work to keep the site at the top of Google results once it gets there. Dozens of Milwaukee's businesses are competing for the top spot, and if they're trying harder to keep their pages perfect, they'll outrank you. Let us help by keeping websites updated, efficient, and optimized.
Google's algorithm is always changing. SEO is a long-term process because of constant changes to Google's algorithm. The search engine is skilled at deciding what users are looking for and perfecting its algorithm to provide relevant search results. These improvements, however, necessitate frequent strategy shifts.
Good SEO takes time, but the effort is worthwhile. Contact us today to start building a long-term search engine optimization strategy for your local business.
Good SEO Brings Lasting Benefits
Effective SEO takes time, as we've explained, but its benefits are also long-lasting and widespread. Investing in high-quality SEO services from a Milwaukee agency provides business-specific benefits that will foster long-term growth, including:
Increased site traffic. One of the biggest advantages of SEO is the site traffic it brings. By following best practices, we'll optimize your site to rank it higher in Google search results, which will get it in front of more potential customers. Additionally, search engine optimization drives qualified traffic. Because we focus on keywords that are relevant to your niche, you're sure to get visitors who are interested in the company's products and services.
Greater brand awareness. Along with an increase in traffic, brands can also boost customer awareness. When a site is at or near the top of the search results, more people will see its listings—and they'll become familiar with the business even if they don't visit the site. Brand awareness is crucial because it helps companies attract leads now and in the future. Consumers tend to go with what they know, and we'll help the Milwaukee area's business owners get (and keep) their attention.
Creating more budget-friendly marketing plans. When owners market their companies online, careful budgeting will help them get more leads and sales for their money. Our team will help you invest in cost-effective strategies that drive revenue and boost sales. SEO drives targeted leads, which means the potential ROI will be high.
Whether you're a startup founder or a long-term business owner, we have the SEO solutions you're looking for. Call, click, or email us today to get started. We're here to create a plan that works for your business and budget.
SEO and Other Marketing Strategies: A Comparison
While the business-centric effects of SEO are easy to see, comparing it to other marketing strategies is much more challenging. Today's companies use countless marketing methods, both traditional and digital, and it can be tough to keep up. Our SEO services are a better long-term choice because they offer:
Longevity. When clients compare SEO with other marketing methods, they often notice that search engine optimization has more staying power. For instance, print, TV, social media, and pay-per-click ads only last as long as they're in the public eye; once they're gone, they're gone. SEO doesn't work that way, and once a piece of content is published, it's online forever. Though they may need occasional optimization, web content, blog posts, and social media posts will always serve as a powerful marketing tool.
Reaching more leads over a longer period. SEO has great longevity, and it also helps business owners expand their reach. More than a billion people use Google each month, and a consistently high search ranking will drive more targeted, relevant traffic to your business website.
Sustainable profits. A major benefit of our SEO services is the cost-efficiency and profit potential they provide. Because search engine optimization targets specific search terms, clients get more value for their money in the form of qualified leads.
While traditional marketing methods have their place, they simply can't match the reach, benefits, and affordability of SEO. Get in touch with us today to learn more or to schedule a consultation with one of our friendly and knowledgeable search engine optimization specialists.
Measuring the Effects of an SEO Strategy and Determining the Return on Investment
When assessing the effects of an SEO strategy and measuring ROI, you'll need to watch certain performance metrics. These include:
Click-through rates. Also known as CTR, click-through rates are a crucial SEO metric that's calculated by dividing page clicks by impressions. Click-through rates are important to track because they show how often your site appears in search results and how many people clicked on it. CTR can tell a user whether they're focusing on the right keywords, meta descriptions, and title tags.
Keyword ranking. To monitor the long-term effects of SEO strategies, we'll also keep an eye on keyword rankings. Search engine optimization is primarily focused on keywords, and our team will note how your page performs in search results for those terms.
Conversion rates. Yet another metric that helps business owners understand the effects of SEO, conversion rates indicate the number of people who make purchases after visiting a site found in the search results. Conversion rates show whether sites meet customers' search needs and are relevant to results, and they also help sellers understand ROI.
Bounce rates. Of all the metrics clients should track, bounce rates are one of the most crucial. A bounce rate is the frequency with which users go back to the SERPs after clicking on a listing, and it helps site owners see if they're giving users the experience they're looking for. High bounce rates demonstrate irrelevancy, while low bounce rates translate to an increase in leads and sales.
Exit points. Fittingly enough, we've saved the exit until the end—exit points, that is. Site exit points serve an essential purpose; they help business owners figure out when and where people leave their sites. We'll check this metric to find pages with high exit rates, and then, we'll take steps to improve the user experience.
Part of a sound SEO strategy is measuring results—and we make that process as easy as possible. We're here to answer all your questions, and we'd love to put our experience to work for your company. Click to schedule a consultation or give us a call today.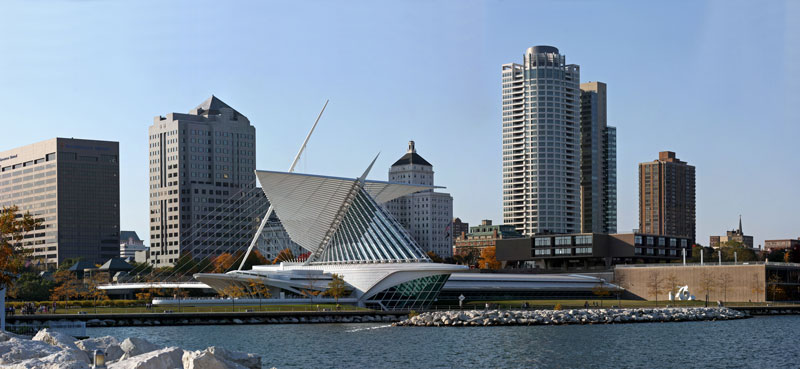 Attain Long-Lasting, Measurable Results With SEO Services in Milwaukee
Now that you've learned a bit about search engine optimization and its long-range effects, it's time to get to work. If you're new to the world of SEO and aren't sure where to start, our team can help. We know how to create campaigns that increase click-through rates, sales, and profits, and we love giving local business owners the tools they need to build a stronger online brand.
Whether you're just starting out or want to expand your company's web presence, our team can get the job done. To drive qualified traffic that boosts revenue and sales, it only takes a click or a call. Schedule a no-obligation consultation with us or call to discuss our Milwaukee SEO services.