Traffic is everything to a website. Sites that don't get much traffic aren't going to generate as many new leads for the business, so they're not doing as much as possible to help the company thrive. Though advertising can help drive a little more traffic, ranking highly in search engines is crucial.
Think about visiting a search engine and looking for a product or more information about something. More than 25% of people will click on that top link. Less than 6% of visitors will click through to the second page of search results. Without being on top, searchers won't notice the website. This is where search engine optimization (SEO) can help.
Properly optimizing a website and keeping on top of it will help it reach a higher ranking, earning the top few spots in the results or the coveted number one position. Once this happens, it's more likely the website will be clicked instead of a competitor's whenever someone is searching for something they need. The top positions bring in the results and drive traffic to the website, generating new leads and helping the business grow.
Keeping on Top of the Trends and Changes
The internet isn't static. It's constantly changing and evolving. In the beginning, websites were basic and included few, if any, photos. As technology progressed, flashy images, sound bites or music playing in the background, and pop-ups were common. Today, those same websites look outdated and old. It's essential to keep an eye on the trends and changes on the internet, updating the website as needed to keep it fresh and interesting.
Online shopping has evolved, too. More businesses offer products or services online, and more customers are taking advantage of the opportunity to buy what they need without putting gas in the car or driving across town. The recent pandemic showed many people just how convenient online shopping is, and there's no turning back.
Businesses today must be online, and they must have an updated website. Customers expect this and frequently use search engines to do their online shopping. As such, more businesses, and thus more competitors, are now vying for the same top positions in the search results. Staying on top of trends and changes helps companies to make sure their website is the one that searchers will notice and that the business will make the sale, not a competitor.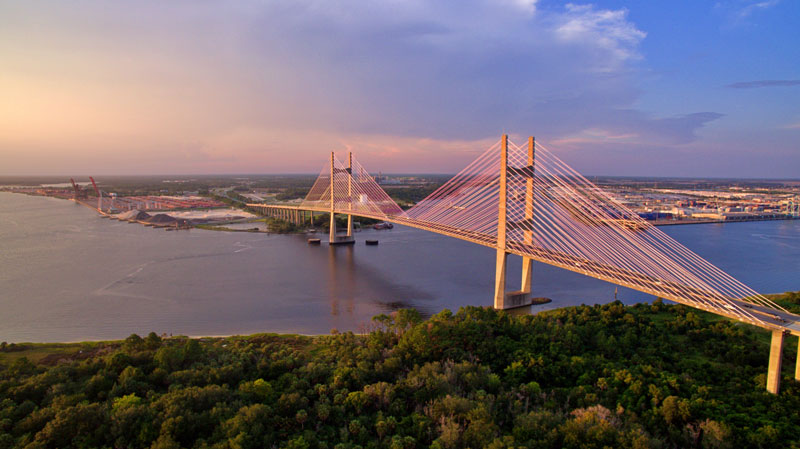 Fitting in with the Algorithms
At its beginning, Google based searches on keywords and phrases. Those who wanted to search for something would type in what they were looking for and be directed to a list of websites that might have it based on keywords found on the sites. Websites would have lists of keywords on them, sometimes hidden, that told the web crawlers what the site was about or what it included. The initial web crawlers from Google and other search engines were very basic. Google's algorithms have updated this significantly in the years since it started, and the way to rank is now far more involved.
Web crawlers visit all websites to determine what the website is about and who might need the information. Now, just listing keywords is a way to be penalized, as the search engines want to focus on quality websites instead of just something that might be related. The algorithms driving the web crawlers have updated significantly, with the most recent major update happening in September 2022. In the most recent updates, Google has focused more on usability, readability, and quality. The search engine giant aims to provide a better user experience for its visitors, and to do this, the goal is to find only the best websites to rank as high as possible in the search results.
Websites must have what the algorithms are looking for to rank highly. Older websites that just have a list of keywords are likely to be penalized and won't show up in the top position. Newer or updated sites with a variety of high-quality content, mobile-ready views, and more will rank highly. The only way to rank higher is to have what the algorithms are looking for, and the way to do that is through SEO.
Sticking with the Budget, Yet Doing More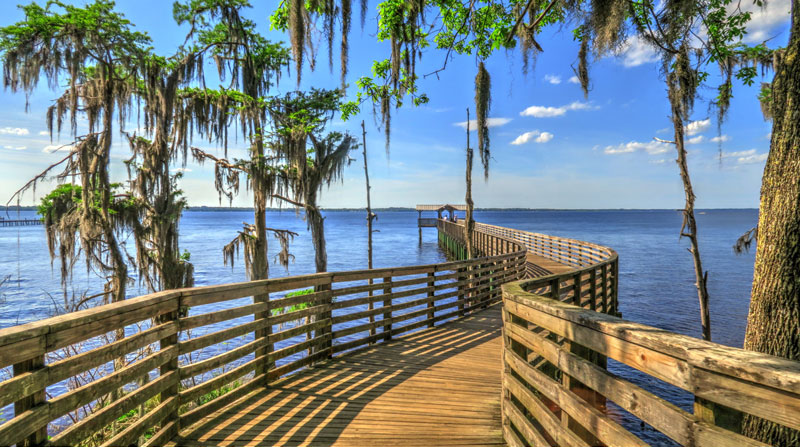 While marketing can be a big chunk of a business's budget, optimization doesn't have to be. Jacksonville SEO experts can customize the strategies used to fit various budgets, making this an affordable option for any company. Proper optimization starts with a complete review of the website as it stands, then a determination of what is needed to optimize it and fix potential issues that could be causing the ranking to plummet. Almost any website can be improved instead of recreated, though that option is available for websites that haven't been updated in recent years.
Once everything is fixed, it's time to figure out a long-term plan to increase the site's ranking and help it stay there. Optimization is fluid, so a one-time fix isn't going to increase the ranking permanently. It's an ongoing process. An expert team will review what can be done to improve the ranking now and what should be done over time to continue beating the competition and receive a higher spot in the search results for relevant keywords. With the flexibility offered through expert optimization, this can be done regardless of the budget.
What Goes Into Optimizing a Website
Good SEO focuses on a lot more than just keywords. Google's algorithms dictate the focus for those who want to rank higher. While some of what the algorithm includes is kept secret, Jacksonville SEO experts know what it takes to increase a website's ranking. Some website components an expert will look at and optimize include the following.
User Experience
Keeping visitors on the website is crucial not only for sales but for ranking, too. A better user experience translates to higher rankings and more leads. What makes a better user experience? Ease of navigation, quality content that provides the answers the visitor needs, links that work correctly, and content that can be easily viewed. The easier it is for visitors to get around the site and find what they need, the better their experience.
Mobile Friendly
As of 2021, more than 60% of search engine visitors viewed the site on their mobile devices. Gone are the days when a static website was possible. Responsive websites, which can adjust the view based on the visitor's device size, are crucial today. Sites that aren't mobile-friendly will not rank highly – they can be penalized for this, as they are not accessible to most internet traffic.
Content Creation
Quality content is still crucial. Written content, videos, photos, and more are all vital for today's websites. Search engines aren't going to rank a website higher if it just has products for sale. It will rank much higher if there is information about the products, answers to customers' questions, informative content the visitor may enjoy, and much more. Updating and keeping the content fresh is crucial and will help boost the site's ranking.
Internal Links
Internal links should be used throughout the site to make navigation easier. When someone wants to view something, they shouldn't have to search the site or go to the menu and look through a long list of pages to find the one they need. A link should be ready to take them where they want to go. More internal links help to keep the visitor on the site, though it is essential to avoid having so many that the website is confusing to the average viewer.
Backlinks
Backlinks are those that lead to another website. These help build authority, and the higher the authority for a website is, the higher it'll rank in the search engines. Backlinks should be on the page to point visitors to other sites that may have the information they need and on other sites pointing to the business's website to encourage visitors to look. These are not paid advertisements but simply links added to help provide visitors with more information and improve the website's authority.
Advice, Assistance, and More
Optimization is crucial, but doing it right isn't as easy as it might seem. There's a lot that goes into the algorithms used to rank websites, and making sure the site is fully optimized and ready to get a higher ranking can be complicated at best. That's why working with the right Jacksonville SEO company is crucial. Experts can advise on how to get started and what's needed to optimize the website today. They can help create content, build links, create a mobile-friendly website, prevent penalties that could impact the site's ranking, and a lot more.
Websites that don't get much traffic aren't going to lead to many sales. So, how do you increase traffic? By gaining a higher ranking in the search engines. The way to that is through search engine optimization and making sure the website is the best it can be for visitors. If you're ready to start, talk with a Jacksonville SEO expert today and learn more about what your website needs and how they can help.