Most Houston website owners have likely heard the term SEO (Search Engine Optimization) and understand it is a marketing tool critical for success. However, they may not know the process works by making business websites more visible, which increases traffic and opportunities to convert prospects into clients. SEO is complex and consists of several elements, but a Houston SEO agency can help any type of business generate traffic and increase exposure.
How Search Engine Optimization Works
Essentially SEO is the process of making a site rank as highly as possible in Google (and sometimes other search engines) when an individual types in the name of a product or service. For instance, if a site that sells roses is optimized, the business's name appears among the top results when anyone searches Google for flowers.
The higher a site ranks, the more visible the company is, and the more traffic and sales it is likely to generate.
Why Hire an SEO Agency
Every business benefits from search engine optimization, but it is especially vital to small companies trying to get a foothold in their industries and compete with well-established sellers. Many growing enterprises consider handling their own SEO to save money.
However, without experience, it is easy for companies to waste valuable time and resources without getting the results they want. A Houston SEO company can design a plan to help clients maximize SEO benefits.
According to Statista, SEO can provide a return on investment as high as 41%. Costs incurred from using professionals are frequently offset by increased revenue.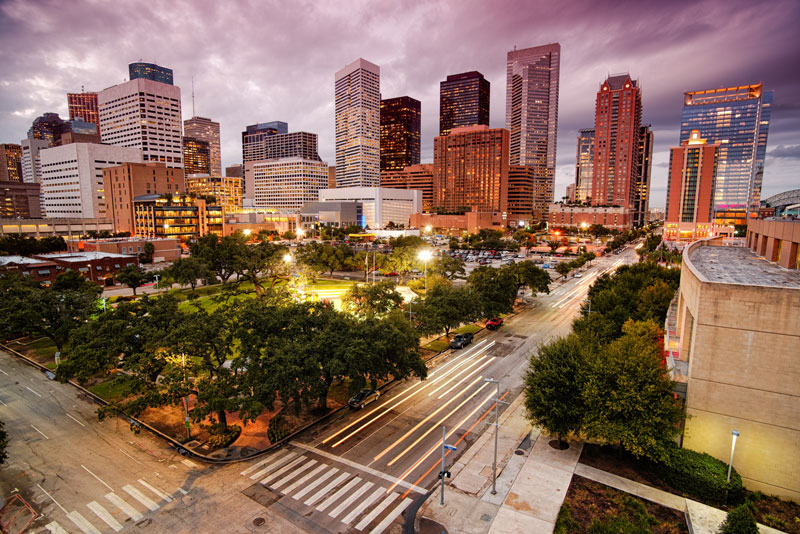 Search engines like Bing and Google constantly change, and it can be difficult for businesses handling their own SEO to keep up with updates. That can result in lost traffic. SEO professionals are always on top of their industry and ensure that clients adapt to and benefit from changes. Their teams work to seamlessly implement changes.
The Importance of Google Ranking
Websites with high ratings in search engines are seen first, which drives traffic. While it helps if businesses rank as highly as possible on all search engines, Google rankings have the most impact.
Each day millions of people worldwide look to Google to answer various questions. Lucky searchers find answers within the first few results. Sites that appear at the top of Google results get 36.4% of traffic, which lower-ranked websites miss.
A professional SEO service ensures that clients' websites rank as highly as possible in Google to increase traffic. The public also views companies appearing in top search engine results as the most authentic, which helps create a positive business image.
Elements of SEO
One reason that clients rely on Houston SEO consulting firms is that search engine optimization is complex. Optimization consists of multiple components. Knowing the crucial elements and how they work is critical for success, and professionals have years of experience maximizing the benefits.
Content
Content SEO is the process of creating content that helps web pages rank highly in search engines and includes everything relevant to writing and structuring content for a website. Content must be relevant to the business. For instance, a landscaping business might offer articles and a blog discussing tree care and how to grow plants.
All content should be interesting and shareable as well as informative. There are many types of helpful content, including:
Blogs
Podcasts
Web page content
Social media posts
E-books
Keywords
Keywords are words and phrases that searchers use to locate online content. Brands can then use keywords to connect with consumers looking for their products or services.
At one time, keywords were the focus of SEO. Today they are still important, but must be well-researched, carefully selected, and used wisely to get the best results. Ideally, keywords should have high search rates and minimal competition. It's best to choose short-tail keywords like flowers instead of long-tail options such as spring flowers for sale.
Secondary keywords also add value. Adding secondary keywords to titles, on-page SEO elements, and URLs boosts results.
Local SEO
More than 60% of searches now come from mobile devices, and nearly half of queries have local intent. As a result, local SEO has become a pivotal element. For example, if a restaurant's website is optimized for local SEO, it will appear in the results when searchers are looking for eateries near the restaurant's location.
Experts can use keywords, directories, and location-specific pages, to maximize local SEO.
Off-Page SEO
Optimization that occurs away from a site is called off-page SEO, and it relies heavily on backlink building. Backlinks from other sites signal search engines that a site is valuable, which helps build authority, which can help improve ranking.
Backlinks may be built using guest blogs, infographics, and influencer marketing. Some professionals use the term "reputation building" instead of off-page SEO.
Search Engine Marketing
Paid, or search engine marketing (SEM), can also drive traffic. Search engine marketing options include Google Adwords, pay-per-click, social media ads, display ads, and shopping ads.
While SEM isn't a significant SEO element, it can make reaching new and targeted audiences easier. SEM and SEO also work effectively together.
Using SEO to Stay Ahead of the Competition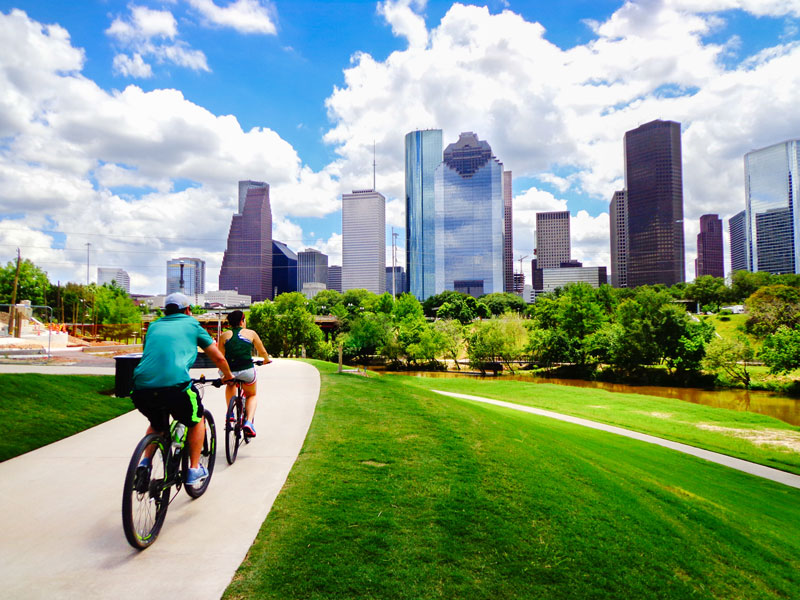 Digital marketing is expensive, and it's getting costlier for companies to stay competitive. However, a Houston SEO company can design campaigns that ensure clients remain competitive in their fields. Professionals offer custom marketing strategies to fit each company's needs and budget.
SEO is a marketing channel that can grow a business and provide a high ROI. It gives small businesses the power to compete with giants that have more resources. Expert SEO helps clients outrank competitors.
Experts use an array of tools to help clients remain completive. Because keywords can be so potent, SEO experts perform keyword searches and target high-value terms. They conduct SEO competitor analyses, create content that clients' audiences want, and build internal solid linking profiles.
Branding and SEO Are a Good Fit
When a company wants to be easily recognized and remembered by the public, it strives to build brand awareness. While SEO primarily focuses on driving website traffic, it can also help with branding.
Brand awareness is one of the most sought-after business goals. Branding is not just about recognizing a product or service. It also means associating the business with a personality, niche, values, and products.
Well-executed SEO can help improve search engine positioning, resulting in the high visibility crucial for brand awareness. It provides the public with helpful content, demonstrating what the brand offers. Searchers also associate highly ranked sites with quality and trustworthiness.
Enhanced SEO Can Benefit All Businesses
If a company has a website, SEO can provide benefits. Houston SEO experts can help companies, large and small, old, or new, find and maintain online success. Professionals work with clients, determine their needs, and create custom campaigns.
Industries as varied as healthcare, manufacturing, retail, computer repair, and home services rely on SEO to attract clients and increase revenue.
Choosing an SEO Company
There are many Houston SEO businesses, but not all are created equal, so it's vital that prospective clients recognize the signs of an experienced, reputable company offering quality services.
Fortunately, a few guidelines can simplify the process and identify the best providers. Before deciding on a business:
Research the Company's History
Just like any other professionals, SEO companies get online customer reviews that can provide valuable feedback. A few negative comments are expected, but several could indicate problems. There are also agency-specific directories that offer helpful information and customer comments.
Ask About SEO Processes
Each business has unique processes, so it pays to ask how each company will proceed. For instance, if they say they conduct an audit, ask about the steps involved. Clients should inquire about keyword search methods and any other pertinent areas. If in doubt about any answers, it's important to ask for clarification.
Inquire About SEO Expectations
Even the best SEO efforts take time, and results can take 3-6 months. Expect realistic timeframes. Avoid an organization that claims they can get a business in Google's top results in a week.
Look Into Previous Work
Reputable companies are proud of their results and happy to provide customer references. If possible, ask to see reasonably recent case studies that show progress. Some companies do not provide case studies due to client confidentiality.
Ensure Low-Cost Isn't High Risk
While a reputable company can create solutions for all business budgets, beware of rock-bottom pricing, which could indicate a lack of experience. It might also signal sub-par results.
If possible, it's wise to visit an SEO provider and get a feel for the team and their experience. Clients and SEO professionals work as a team, so there needs to be a sense of chemistry, and clients should feel comfortable. After all, the team needs to understand a business, relate to its needs, and understand its goals to deliver the best results.
Ultimately, it isn't the final cost that matters as much as what professionals offer for the price. Paying $4,000 per month and getting results is a better value than $1,000 monthly for services that produce no results.
Be Wary of Guaranteed Results
Search engines have their own, often changing, ways of ranking sites, so no one can tell what results will be or even why one website is placed above another. There is no way that SEO professionals can offer specific, guaranteed results.
Even the best in the business cannot tell how a website will be ranked after it is fully optimized.