Part of the country's fourth largest metroplex, Fort Worth is one of Texas' fastest growing cities—and with that growth comes a healthy dose of business competition. Almost 92% of Google searches don't go past the first page, which means that, if you're on page two, you're all but invisible. Getting onto the first page of search results, however, is enormously difficult.
We don't have any secret SEO tricks up our sleeves, but we do work hard and pay attention to the smallest details. Contact us today to learn how we can help your business reach as many potential customers as possible.
SEO: Is Your Company's Website Ready?
You may wonder what we mean by that, and we're ready to answer that question, too. Some websites aren't quite ready for prime time—they may be old, slow, tough to navigate, and have no calls to action. Websites can be flawed in many ways, and we will help you solve those problems and level the playing field between your company and its competition.
While a functional, responsive website is a crucial part of SEO, that's only part of the equation. To fuel growth and boost sales, business owners need digital marketing strategies that align with their goals. We'll use local search, paid digital ads, content marketing, email marketing, social media, and SEO to drive visitors, boost engagement, and bring in new leads.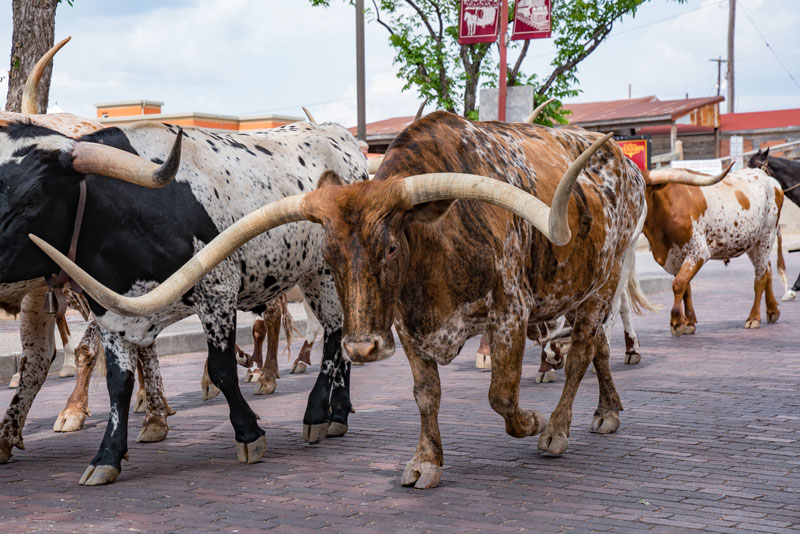 Why Do Fort Worth Businesses Need SEO Services?
To stay competitive, today's businesses need physical and online presences. Email marketing, social media pages, and websites all make impressions on potential buyers, and it's each business owner's responsibility to make that impression a good one. But, if you're not sure where to begin, we're here to help.
We work with businesses throughout the Fort Worth area, offering premier SEO services, web design and development, and other personalized marketing solutions. With our help, any business owner can strengthen their presence, build a better reputation, and expand their online footprint.
There Are More Than 3 Billion Searches a Day—Get In on the Action
Yes, you heard that right. Google and the other major search engines are used billions of times per day! Getting to the first page of search results does not happen overnight; it requires clever marketing, strong branding, focus, and dedication. Many of Fort Worth's business owners lack the time or ability to create compelling marketing campaigns, but that's why we're here.
We work with clients to build better websites, expand their social media presence, and ensure future growth. When the area's business owners leave the hard work of SEO to us, they have more time to focus on other, mission-critical areas. Get in touch with us to find out how we can help your company get to the top of the search results.
Professional SEO That Brings Results
Almost all consumers look to the Internet for information before making a purchase, whether it's in-store or online—which means it's tougher than ever to achieve a high search engine ranking. Our search engine optimization experts will create comprehensive strategies that drive qualified traffic to sites and help them rank highly for relevant keywords, with a focus on areas such as: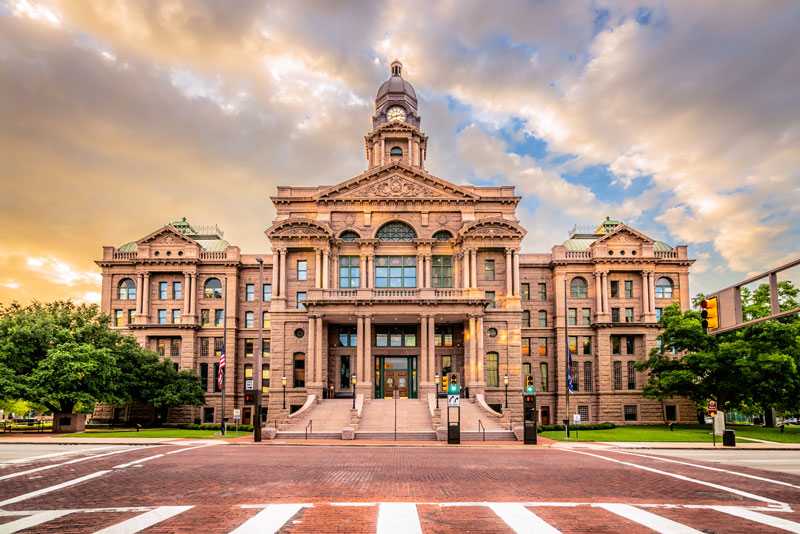 Technical SEO, which includes improvements to a site's speed, coding, crawlability, and platform
On-page SEO, or the optimization of HTML tags, URLs, content, calls to action, user experience, and more
Off-page SEO, which uses citations and backlinks to build a site's authority and make it look better to the search engines
Content creation, where users get relevant, in-depth answers to their most important questions
SEO companies in Fort Worth work with clients to develop content strategies based on popular keywords, structure sites for increased conversions, and track results via site analytics. We've been serving the area's business owners for years, and we would be proud to help your company make its mark on the DFW area. Call or click today to get more leads and a higher site ranking.
Building Stronger Businesses With SEO Services in Fort Worth, Texas
SEO is a crucial part of a business' online success. If your site isn't on Google's first page, it's likely that potential customers will never see your site—and they'll end up going elsewhere. Our team provides the services companies need to increase brand awareness and get more targeted traffic, starting with:
A site assessment. Improvement of a website's Google ranking begins with a thorough assessment of its structure. Every aspect of a site, from its layout to its speed, is optimized.
Keyword research. To rank higher in the search engine results, you'll need better keywords. Our team will perform industry-specific keyword research, finding high-volume, low-competition terms that help sites stay competitive.
Competitor analysis. We help businesses rank higher on Google by evaluating their competitors' keyword usage and link profiles, which provides valuable insight into which keywords may work best with current content strategies.
Copywriting. We'll help your site rank higher by ensuring that its written copy includes customers' most used search terms.
Content strategies. Our content creation strategies get Fort Worth's business sites ranked higher by using the same keywords customers use when they're looking for specific products and services.
Social media. A crucial driver of search engine optimization efforts, social media strategies help companies rank higher by pushing fresh, topical content to existing and prospective customers.
Performance tracking and optimization. By tracking and optimizing KPIs (key performance indicators) like ranking keyword usage and organic search traffic numbers, our team will help business sites become more visible to potential customers.
Whether you're just starting out or you've been in Fort Worth for years, a functional, high-performing website will help your business remain competitive. Contact our team to request a no-obligation SEO consultation.
We're Different and We'll Prove It
Search engine optimization is done with one goal in mind: to make it easier for potential customers to find a company's website. Although there's only one aim, there are numerous ways for things to go wrong—and most of these mistakes occur when SEO agencies are simply unwilling to put in the work.
While some agencies put daily, weekly, or monthly limits on the services they provide, we do things a little differently here in Fort Worth. Our local team will:
Go over your goals, learn what your customers are looking for, and match their intent with our keyword and content strategies
Target the right keywords
Help you answer your customers' questions and address their pain points
Design user-friendly websites that load quickly, are easy to navigate, and include strong calls to action
Use proper descriptions, titles, and meta tags to show the search engines what a site's content is about while making it easier for customers to find the information they're looking for
SEO is a tricky business, and not everyone gets it right. The smallest mistake can have a significant effect on a site's performance, from increasing bounce rates to decreasing traffic. Let our experienced Fort Worth SEO team supply the professional site optimization services your business needs to get in front of current and future customers.
Using Intuitive, Efficient Strategies to Help Clients Boost Their Site Rankings and Dominate the Competition
Search engine optimization is the process by which websites are made more attractive to Google and the other search engines. It encompasses a site's technical aspects, its content, and its user experience. With a sound SEO strategy in place, your Fort Worth business can reach the first page of search engine results.
While every site is different—and we pride ourselves on the customized service we provide—most plans start out in much the same way. We'll begin by performing technical backend fixes, including perfecting the site's structure with relevant keywords. Then, we'll use those same terms to create fresh, engaging content on blogs, landing pages, and social media profiles. Not only does our work meet or exceed search engine requirements, but it also makes sites more attractive to visitors. When sites are optimized, they get more traffic and, in the end, more qualified leads.
Our local SEO experts can help Fort Worth's business owners beat the competition by implementing proven processes. Every strategy starts with a complete audit of a site's performance, traffic sources, and more. Once that's done, we'll use that data to create a plan that's tailored to your site and your business. Get in touch with us by phone or email, and we'll take care of the rest.
Why Wait? Contact Us To Boost Your Site's Ranking
While many agencies are still using old and outdated methods, we like to stay on the forefront. In our time in Fort Worth's SEO industry, we've learned a thing or two—and we're using that knowledge to change the way companies are seen online. Request more information online, click to chat with one of our SEO specialists, or schedule a consultation call today.