As the internet and electronic devices become increasingly important in our lives, the need for digital marketing increases. Businesses are using digital more than ever, and opportunities in the sector are excellent. It has huge potential for anyone who is considering a career in the industry, and it is never too soon to start preparing for your future career.
Digital Marketing Overview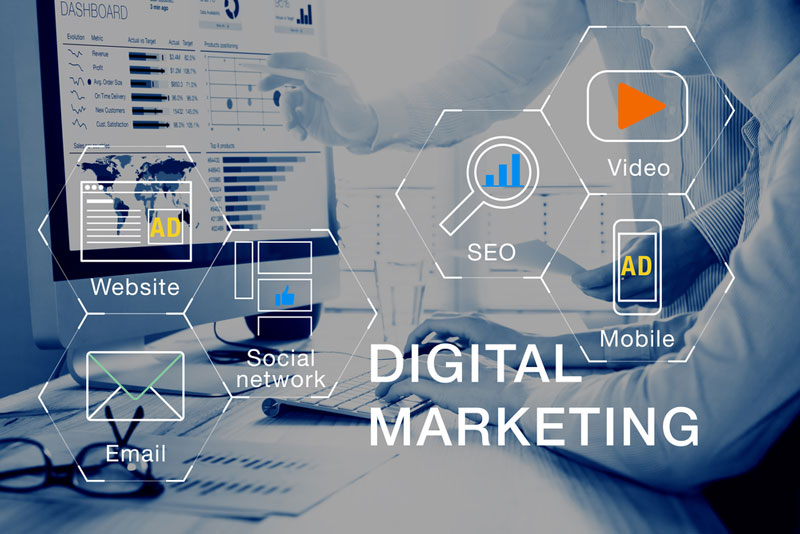 While marketing has always been a fundamental concept for companies, digital marketing is still relatively new. However, it is growing at a rapid rate. Digital marketing involves connecting with customers and building relationships in the same way as standard marketing, but through the use of electronic media like computers as well as the Internet.
Digital marketing is popular with businesses because of its potential to lower costs. It also allows more accurate measuring of data than traditional marketing activities, which can be used to improve future activities and strategies as well as enabling companies to see which marketing activities are generating the best results.
Why Choose a Career in Digital Marketing?
Digital marketing is an exciting, fast-moving and creative sector. It is also an industry on the up as more and more businesses decide to invest more in digital. Areas such as digital advertising are continuing to grow, which was the case even through the economic downturn, and it is expected to continue increasing.
Companies are moving towards digital marketing and away from traditional marketing, and as the digital economy continues to grow fast, this will lead to a skills gap that you can fill by developing your skills in the right areas.
Overall, digital marketing is a job where every day is different. The industry is changing all the time, meaning you will constantly be learning. For those who are committed and passionate about the industry, it is a career with excellent long-term prospects.
Digital Marketing Disciplines
There are many disciplines in digital marketing, and you may find yourself focusing on one of these or building your skills in multiple disciplines. It is also worth remembering that the industry is changing all the time and new disciplines will continue to emerge. Some of the main disciplines include:
SEO (Search Engine Optimization)
PPC (Pay Per Click advertising)
Email marketing
Social media marketing
Mobile marketing
Ecommerce
Content marketing
Affiliate marketing
Display advertising
CRM (Consumer Relationship Management)
Web design and web development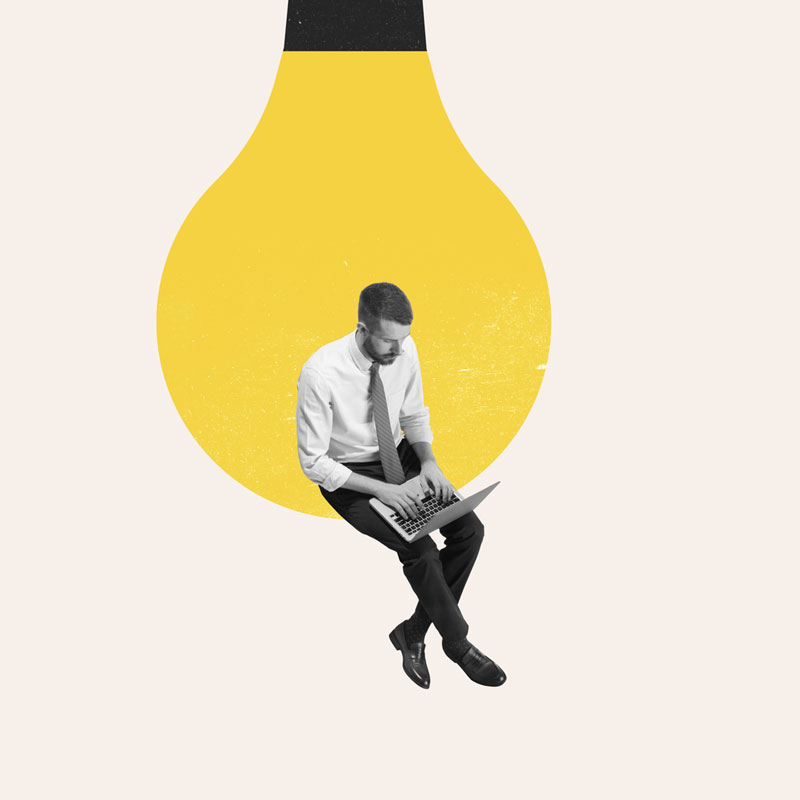 How to Prepare for a Career in Digital Marketing
If you decide that you would like to enter the digital marketing sector, it is never too early to start preparing.
First, take an honest look at your current skills and think about the areas where you need to improve. A good way to compare your skills is to look at advertisements for jobs, which will often list the desired skills of their ideal candidate. While researching skills, make a list of the companies that interest you and keep them in a file.
Even if you are still at school, you can start preparing yourself for your future career. No matter which type of digital marketing job you end up getting, you will need strong communication skills—both written and verbal. Focus on working on these skill areas—perhaps by joining a debating club or working on your school newspaper—and this will also provide you with valuable experiences to put on your CV or resume.
Extra-curricular activities and volunteering are always good to have on your CV. If the activities are related to digital marketing in some way—perhaps through volunteering on a local charity website, for example—this will be even better.
It is also never too soon to start working on your online presence. Even something as simple as launching a blog or setting up a website for affiliate marketing can help to demonstrate initiative to future employers at the same time as helping you to develop your skills.
Another thing you could do is experiment with industry tools. These could be free tools like the Google AdWords Keyword Planner or paid-for tools. There are often free trial versions available that you can try out, and this will again look good on your CV.
Go to your careers advice center in your school or university and find out about career events or work experience placements. You may be able to do a summer internship at a digital agency where you can learn useful skills and make industry contacts. During university, look out for graduate schemes you can apply for as early as possible so you will be ready with your application as soon as you can submit it.
All the time that you experiment with digital marketing, try to focus on an area that you are particularly interested in. Once you find something that interests you—like PPC advertising, for example—this will provide you with focus and your enthusiasm will come through to potential employers.
You could also find out about training courses either online or in your local area, which you can use to build up your skills.
What Employers Look For
Employers in the digital marketing sector look for many of the same skills in candidates as employers in other sectors, including good people skills, good written and verbal communication skills, and good time management. Also important is enthusiasm for the role to convince your potential employer that you are planning to stick around and develop your career.
In the digital marketing sector, one of the key things that employers will look for, especially in people new to the industry, is some kind of practical experience. This could involve launching a blog, an affiliate marketing website, a small ecommerce platform, a PPC campaign, and other personal projects to show your interest rather than just saying that you enjoy digital marketing. You could even try your hand at some freelance work to show initiative and build up your skills in areas such as content writing and SEO.
In addition, some skills are more important for certain fields of digital marketing. For example, when applying for a PPC position, good mathematics and analytical skills will be in demand. When applying for an SEO position, there may be more emphasis on good writing skills and creativity.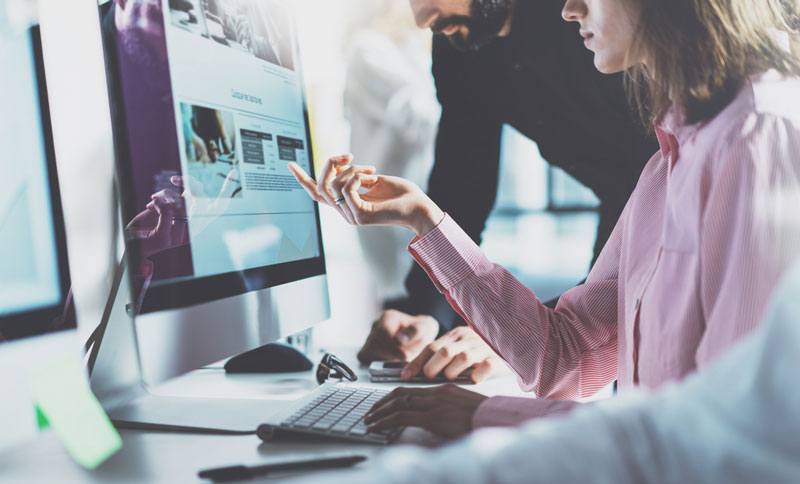 Searching for Jobs
There are many opportunities for work in digital marketing because any business that wants to reach its targets via digital channels will have a need for digital marketing skills.
Your two main options will be working for companies directly or working for agencies specialising in digital services. If you want to work for a company, you will find that both small and large companies may have their own digital marketing teams. In a large team, you may be given a specific role within the team, whereas in a smaller team you may be responsible for a wide range of tasks in a smaller team.
Working for a company in a specific industry can be particularly suitable if you have a hobby or interest that you are enthusiastic about. You could then search for digital marketing positions at companies within that industry.
Alternatively, you may want to work for a dedicated digital agency. In such an agency, you may focus on one particular discipline or multiple disciplines depending on your role and the size and specialty of the agency.
If you are at university, there may also be a number of graduate schemes that you can apply for. Just remember to start looking for suitable schemes as early as possible.
Search for companies that offer the types of positions that you may be interested in, and keep a record of them in a file. Check their websites out from time to time to see if they are hiring, and follow their social media channels. You could even contact companies speculatively when they are not advertising vacancies, but make sure you identify the right person to contact.
Collect information from a range of resources on a regular basis. Follow industry blogs where jobs are sometimes advertised, carry out a few searches each month for jobs in your area, and make it into a regular habit. Keep everything you find in one place so you can refer to the information when you start applying for jobs.
There are many job boards online that you can use to search for positions. These can be competitive, but they are easy to use. They can also be useful simply for researching roles if you want to find out more about salaries, job descriptions and requirements for jobs in the industry.
Recruitment agencies can also be a useful option. Specialist recruiters may have access to digital marketing positions that are not advertised elsewhere. Recruiters can also check over your CV and provide you with tips on the interview. Building relationships with recruiters is a wise move because they can help you if you later decide to change careers.
Networking is one of the best ways to find a job. Attend industry events and try to make contacts with people at companies that interest you. Many jobs are never advertised, and personal recommendations can be the best way to get your foot in the door.
One thing to do before you apply for any positions is to fine tune your online presence. One of the first things many recruiters will do, especially in the digital marketing industry, is search online for your name, so make sure you search for yourself and see what is already available. Get rid of potentially embarrassing information and photos from social media accounts, and check your privacy settings so nothing embarrassing on your Facebook account can be seen by the public. You could also set up a LinkedIn profile and work on this because you can provide more information compared to your CV.
Preparing Your Resume and Cover Letter
Your resume and cover letter are the gateway to an interview, so you should spend plenty of time perfecting them. Ask in your school careers service for advice, read books on resume writing techniques, look at other examples of resumes so as to start creating and editing your own before you even start searching for jobs.
The Resume
The resume will be the main factor in determining whether you get an interview or not, so make sure you spend a lot of time on it. Many of the tips for a digital marketing resume will be the same as for resumes in other sectors. These include:
Focus on positive language throughout.
Avoid negative information – remember, you are trying to sell yourself.
Keep it short, a maximum of two pages.
Always be honest.
Proofread carefully, then get it checked over by someone else.
Keep it simple, clearly presented, broken into sections and easy to read.
For digital media positions, you will want to highlight your experiences and achievements related to digital marketing, making sure you show what you learned from your experiences. Provide details rather than vague information, such as how many visitors landed on your personal website over the course of a year or how you improved a PPC campaign during your volunteer placement. Digital marketing is all about quantifying, measuring and analyzing, so always use specific figures where possible.
You may also want to include your Twitter username, blog address, LinkedIn page and other information to direct the interviewer to your online accounts for further information.
It is a good idea to write a new resume for each position you apply for, or to at least tweak your resume considerably for each new position to ensure it does not come across as a standard resume that you send with every application.
Digital marketing is all about targeting. Know who you are targeting at the company, and use the right words to shape your message. Read the company's website and social media accounts to find out about the company culture, and focus on the type of language it uses to present itself.
Overall, decide what makes you valuable and what makes you different from the other candidates, and try to get this across in your resume.
The Cover Letter
The aim of your cover letter is to encourage recruiters to read your resume. Get it wrong, and you will seriously damage your chances. Basics for cover letters include:
Start by stating why you are writing, for example whether it is in response to an advertisement or speculatively.
Know who you are writing to, including the name and position at the company.
Choose your tone carefully. A very formal letter may be right for some companies, but a more informal tone may work better for a digital marketing agency. You can often decide on the right tone by reading the job advertisement and the company website.
Short is better, covering the basics such as your background, why you are interested in the role, and why you are a good candidate.
State why you want to work for the company, and demonstrate your knowledge of what they do.
Always focus on the employer and how you can benefit them rather than the other way around.
Make sure every cover letter you send is unique rather than just a standard form letter.
The cover letter is your opportunity to highlight extra information about yourself that does not fit comfortably into your resume. It is an opportunity to sell yourself, to make an excellent first impression, and to show your understanding of the organization and the role.
Explain your personal skills and experience in brief, but don't include too much information because this should all be included in the resume.
If possible, add a hook to include that will make your letter stand out. For example, you could find something specific that attracted you to the role, such as a recent company project that garnered press attention, and this will demonstrate your interest.
Try to reference anything particularly impressive, such as a relevant skill that you have taught yourself (e.g. AdWords campaign management). If you are applying for your first position in digital marketing, this will help to make you stand out and encourage the employer to read your resume.
Preparing for the Interview
Interviews can be nerve-racking, but the best thing that you can do is prepare as thoroughly as possible beforehand to give yourself the best possible chance of success.
As well as being asked general questions in your interview (what you like most about digital marketing, what you like least, where you see yourself in a few years time), you will also be asked more specific questions related to digital marketing. The types of questions you should prepare for include:
What is your greatest digital marketing achievement?
How can your experience of digital marketing benefit the company?
What tools do you have experience with? (e.g. SEO industry tools)
How has your education prepared you for a career in digital marketing?
Why digital marketing? What attracts you to the sector?
What do you think about the competitors' websites and social media channels?
What changes do you see coming in the digital marketing sector over the coming years (or in the SEO, PPC or email marketing sectors, depending on the position)?
What improvements would you make to the company's website?
Preparation is key. Find out everything you can about the company in advance by researching its website and social media accounts. Look at company photos, find out about recent company events, and search the web to find out anything else of interest such as awards, press coverage and more. Don't limit your research to the company website because that is what everyone else will be doing. This is even more important for digital marketing positions than other sectors – there is so much information available online that there really is no excuse.
Good first impressions are vital in interviews, and the basics (look smart, smile, be confident, firm handshake) will apply to any position. For digital marketing, you will want to research the company to find out more about its culture. Is it a more relaxed agency? If so, this could affect your choice of clothing for the interview.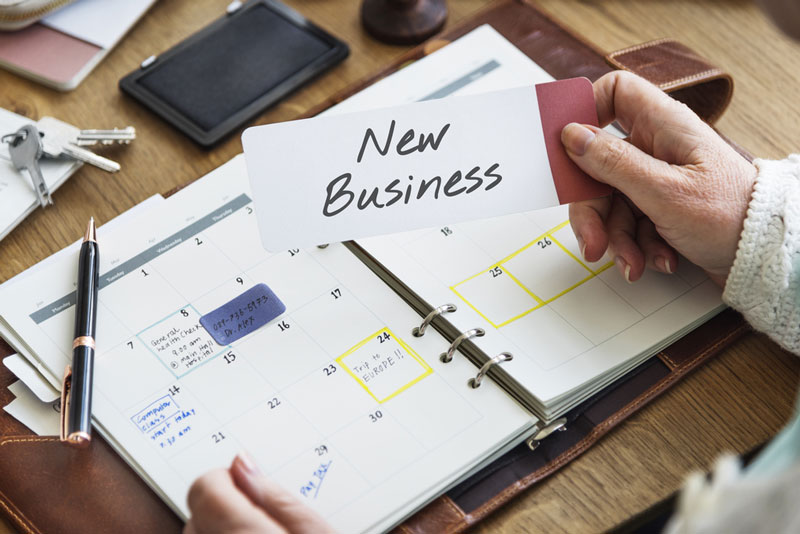 Also prepare questions to ask because this will demonstrate your interest. These not only help you, but they demonstrate your personality to the interviewer. Ask about the company culture, previous projects and their outcomes, where they see the industry and the company going over the next few years, their plans for the future, how your position will contribute to the overall success of the company, and how the company is different from its competitors.
Also, make sure you check the information on your social media accounts, personal blog or other online platforms, which your interviewer may look at in advance. They may ask you questions about these, so make sure you know what is on them.
Overall, remember that any interview is a learning experience. If you are not successful, you can always ask for feedback to help you improve for your next interview, and make it clear that you will be interested in future positions if they arise.
Extra Resources
SEMPO is a digital marketing non-profit organization that provides news, a learning center, webinars and more.
Econsultancy is one of the leading websites focusing on all things digital. It contains a huge range of webinars, events and research.
The IDM (Institute of Direct and Digital Marketing) is a leading provider of qualifications and training.
Brand Republic provides news, analysis and comment on advertising, marketing and PR, including a job section dedicated to digital.
Search Engine Land is one of the best websites to follow for search engine marketing news and information.
The Drum is a leading digital news website with a good section on jobs.
MOZ is one of the leading inbound marketing websites, providing a wide range of information as well as specialist tools for branding, SEO, content marketing and more.
Emarketeers provides numerous training courses in all areas of digital marketing.
Columbia Digital School provides a range of digital skills courses.
The Digital Marketing Institute provides training courses covering all areas of digital marketing.