The process for delivering the results your client now expects includes three parts. While each of the elements is important, it takes all three to create the optimal results.
Kickstart
The initial, or kickstart, phase involves finding the "low-hanging fruit" keywords the client is already ranking for and supercharging those results to provide a quick increase in overall results. This phase also includes reviewing the site's current content to identify and correct issues that are holding the client's site back.
Expansion
This aspect focuses on building content and links that concentrate on long-tail keyword phrases to enhance the site's results. Since the majority of sites lack quality links and keyword phrases, clients generally see improved traffic fairly quickly when the issues are corrected.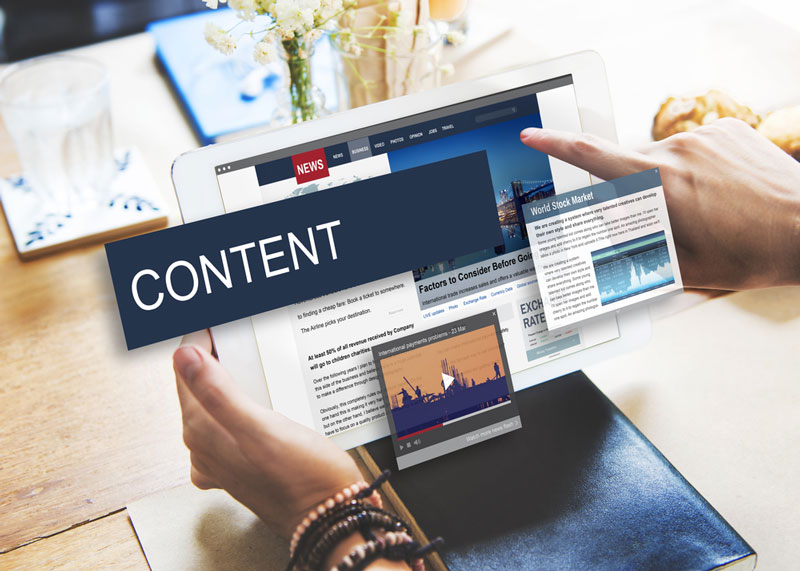 Defense
Google loves seeing links added, which means it's important to keep dripping links at what would be considered a normal rate for the specific type of site. In addition, the search engines want a steady supply of new, relevant content on a regular schedule. Take advantage of what's already working and keep the trend positive.
Sound simple? While nothing is all that easy, none of these strategies is rocket science. However, each step must be carefully choreographed to achieve the optimal results your client is looking for.
Kickstart Phase
How to Impress New Clients With Near-Immediate Results in Months 1-3
Once the contract is signed, it's okay to celebrate, but it's more important to get to work quickly. Put the site into Ahrefs and see where it's ranking for various keywords and which pages are seeing the best rankings. In virtually every instance, the pages can be improved quickly, and most of them can be dramatically improved with little effort. Here are a few strategies to accomplish that goal.
Check all Title Tags
In many cases, those tags will be too short or too long. However, the tendency is to make them too long. Google typically displays only the first 50-60 characters of a title tag. According to Moz, that means keeping your titles under 60 characters makes it likely they will display correctly.
One of the major issues we've seen with tags is their being under-optimized in two areas. First, the tags may not contain any keywords. It's important to carefully consider how each tag is constructed to ensure useless verbiage is omitted. Titles without keywords are completely useless and need to be avoided.
So, how important can title tags really be? We had a customer in an investing niche who jumped to the first page for his main keyword by simply changing his homepage title. Up to that point, he was only optimized for his name and local area. The title was similar to:
"Fred Somas, (tiny niche phrase with 100-monthly volume) Ferrett Island, FL"
We've changed the name but kept the wording relatively intact. We changed the title to:
"(main terms) investing expert – Fred Somas"
Within a month, he was on the first page for his main key phrase. Take the time to carefully evaluate all titles to ensure they're actually providing value to the client.
Another proven strategy to up the click-through rate is to add a call to action. Clients that know a little about SEO will sometimes simply add something like "24-hour AC repair" in their main title tag and leave it at that. Doing something like that can easily leave them ranking worse than they had been and, as a result, getting fewer leads.
Now, what about a title like this?
"Best 24-Hour AC Repair: Get a Tech to Your Home in an Hour!"
Think those 59 characters might get a few more clicks? Not only is that title tag good for the main keyword, but it's also good for a long-tail keyword as well by adding "best" to the tag. And, that's the next point: getting immediate results. Aim for long-tail plus calls-to-action titles to get immediate results for your client.
What that entails is determining what the best long-tail keywords are for the site to rank. For example, that could mean an E-com store filling out a product description like "(product size) Brita Water Filter for Refrigerator" or adding adjectives like "best" or "top." In other cases, this could involve looking to rank for "Brand Name + Review" or "Brand Name vs. Brand Name Camera."
There are lots of ways the use of long-tail keywords can go. Just make sure there is some use volume by using Ahrefs, Semrush, or a similar tool. Don't simply add the word "best" to the tag and call it a day.
Now, before you criticize this strategy, note that up to 70% or more of searches are in the long-tail category. So, if you only aim for short-tail keywords, you will be missing out on 70% of the traffic potential for a site.
The long-tail keywords are also more specific. For example, when shoppers type in a specific type of water filter, they already know what they want and are likely to purchase the product from the first website listed. Hopefully, by this point, you see the power of the strategy.
If you need help with translating the strategy to your customer's content (or simply don't have the time to do everything yourself), PosiRank has expert assistance available. Don't risk losing a client when we're here to help.
Now you've taken care of the titles and might start getting results just from that, but don't stop there. When taking care of the titles is combined with the next strategy, you can double your results.
High-Quality Content Pages are a Must!
Another area of improvement that typically leads to near-immediate results is enhancing the content on the page itself. Pages with poor titles often have poor-quality content as well. So, take the time to review all content to determine where improvements are needed.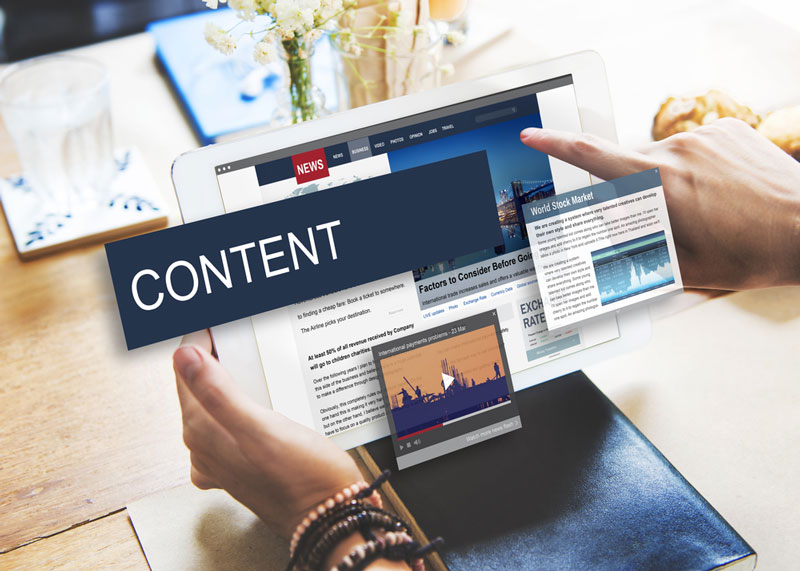 First, please understand we're saying low-quality vs. high-quality content and not short-form vs. long-form writing. There is a significant difference between those categories.
High-quality content will generally be in the 1000+ word range and provides solid answers to customer questions. The content must also be engaging to keep the customer interested and on the page. While there is solid content that includes fewer than 1,000 words, the current standards suggest including a little more information is better.
Low-quality content, on the other hand, can still be long-form and include 1,000 words or more, but it's often dry or too general in nature to be truly informative. If the information isn't delivered in an engaging way, customers are not likely to stick around for long.
Remember that common sense sets the standard here. If the information can be provided in a few hundred words, it works and should be sufficient. However, 100- to 300-word articles rarely reach that benchmark.
A good example of this standard is an emergency dentist's site. Do you think the user that types "emergency 24-hour dentist" at 3:00 AM cares if you wrote a 3,000-word literary masterpiece? They want, maybe, a few hundred words that discuss the types of emergencies the clinic provides 24-hours a day and where the clinic is located. Of course, it's important to include a big "call now" button or method to be connected immediately.
Now that we understand what quality content is, let's review a few tips for writing the best content possible.
Make the content so engaging the site visitor can't stop reading until the very last word.
Make it natural-looking. Don't use the primary keyphrase in every paragraph. It looks contrived and the reader will certainly notice the overuse.
Add at least three of the following elements to heighten interest.

Fun images. Of course, this isn't always appropriate, but use fun images when possible. The client's needs and company image will dictate when this strategy is appropriate.
Videos also add to the quality of a site. Many clients have videos readily available, and some will take the time and make the effort to have quality video content produced.
Links to non-competing, authoritative sites.
Embedded PDFs, MP3 audio, infographics, and tweets can all enhance a site's usefulness to customers, but their use must make sense given the type of site and the business's primary objectives.
The point here is to make the site as interactive and fun as possible. All of these options may be used to enhance a client's site, but they must be used appropriately. When you've completed these changes, there's still more work to be done.
Other Onsite Issues That Keep Your Clients in Google Jail
At this point, you've created some amazing content, added calls to action and long-tail keywords, but there are still no real changes in the site's ranking. So, what's going on?
That's just what happened to one of our clients. We couldn't figure out what was wrong and keeping the site from breaking through—until we did and in-depth check using Google Webmaster Tools.
The results showed the site had tons of duplicate content pages "hidden" in the back pages. There were all sorts of random webinar pages and similar content that were not linked to the main site but were still indexed in Google.
So, the site had two grievous Google sins: low-quality content and duplicate content. There were over 100 pages of poor content when the main site included only 20 solid, useful pieces of content. Needless to say, all those pages were dragging the site down and keeping it in a prison the owners didn't even know about.
Even after removing the junk pages, it took about two months to de-index those low-quality pages and restore the site's ranking. Once the site was restored, it stayed in a dominant position. Fortunately, Google responds much faster today, and GWT is far easier to manage.
So, your startup list needs to include setting up your client with Google Webmaster Tools, if it's not already been done, and seeing what's going on under the hood. Deal with any issues discovered there before moving forward.
One issue to face head-on is making all pages mobile-friendly, as that's a huge part of Google's ranking algorithm today, and mobile devices are used for over 50% of all searches. Ignore those non-mobile friendly warnings at your own peril.
Then, take things to a deeper level to make sure you haven't missed anything, and run the site through a free program like Screaming Frog or Sitebulb. Those tools will show you all the technical problems like low-content pages and long titles that could be keeping the site from reaching its potential.
Take the time to mark any low content or duplicate content pages, mark them with the de-index tag in the header, make a new sitemap for the pages, and submit the changes to Google.
One last thing to check off your list is internal linking, and it's important to avoid black hat strategies like linking to the homepage on every page using only the money keyword. But, at the same time, you can feel free to point out the important pages, as that's the whole point of internal linking.
For every piece of content, have at least two internal links in the content with natural anchor texts going to other pages on the site. Remember to link to the main ones you want to go up in the SERPs the most. Those are part of your low-hanging fruit.
Don't forget to have a related posts plugin for visitors who get to the end of any piece of content. That looks natural and provides more natural internal links. It's especially important for E-com sites to link to related products.
Wrap up the kickstart phase by beefing up the on-site content. Once the titles are cleaned up or replaced and the content is enhanced, you'll generally see immediate gains in the SERPs (unless there is a penalty) and look like a rock star to the client.
But, don't stop now. Let's take this to a whole new level with an off-site strategy that may even double the results of the above concepts. Again, we're always available to make sure you have any help or advice needed to make sure your client's objectives are reached.
The Smart Way to Boost a Client's DA
Now that your client's website is a lean, mean, optimized machine, it's time for the flip-side of the coin: your off-site strategy. Some people consider this element to be more important than onsite SEO, but we feel that's looking at the issue incorrectly. It's our opinion they're equally important.
It's like the two sides of a coin. Neither is really functional without the other. It's not a real coin without both sides being completed. SEO isn't complete without both onsite and off-site strategies being fully implemented.
You're in the kickstart phase though, which means you can't wait for months to those amazing links to move the site forward. You need real, measurable results now. So, what can you do? Take advantage of backlink boosting.
Unless your client's website is new, they must have at least a few links out there. In many cases, you're not the first SEO company the client has worked with. Many of those companies focus on linking, which means your client may well have some good links established on high-quality domains. Those links could be do-follow citation links or some other high-DA sites in the 40+ range.
The key metric you're looking for on these sites is that they have high trust flow or DA and thousands of domains linking to them already. These are ripe for boosting quick results during your first month with a client.
How does the process work? After you've identified the links, go out and find cheaper links on high-DA sites with little or no traffic. Some people also use high-metric PBN links to accomplish the same objectives. At Posi-Rank, we have our own proprietary group of sites we use for this tactic, and all 70,000-plus sites are individual-owned.
Then, take these sites and get links on them pointed to the good links your client already has. We don't recommend pointing these links directly at your client's site. Our testing suggests links on good domains increase two to four times just by using this type of backlink boosting.
In addition, you don't have to wait the traditional month or two for ranking results to improve as you would with an entirely new link on another quality site. Most importantly, you've boosted your client's site ranking with no risks but lots of benefits.
So, get started looking for relevant, high-DA guest posts on high-traffic blogs (we'll discuss this more later) or various other quality links. But, in the first week, start boosting those good backlinks for fast results. Both you and your client will be glad you did.
That's it for kickstart phase of your client growth strategy. After fixing all the client's on-page issues, filling out their ranking websites, and boosting their good backlinks, your client will really believe you're a rock star SEO expert who's doing amazing things with the company's website.
Now, we need to move on to the next phases of optimizing your client's site. You'll want to make sure the site ranks for all your money-making keywords and completely dominates the niche for your client.
The Expansion Phase
During this phase, we'll figure out where your client has to grow and what's necessary to see their site expand to the point they not only match their competition but surpass it completely.
That will involve the use of three strategies.
Analyzing the competition the proper way: using proper Gap analysis.
Determining new ways to get the site's content strategy beyond using plain, ordinary keywords.
Scaling link getting to include only the highest-quality links.
Since these three techniques build on each other, be sure to fully read about each one on the coming pages. Don't skip the details. So, let's jump right in.
How to Find All the Keywords You'll Ever Need
One issue facing every SEO professional at this stage is a lack of quality keywords. You may have a list of anywhere from 10 to 100 keywords, but they're all used in the first 1 to 10 pieces of content. So, where do you go from there? To your competitors!
Most of the time, those competing sites have been around longer than your client's and have a significant head start. That means you can use that head start against them in a friendly, competitive sort of way.
The key is to find the gap between their keywords and the one's you're using for your client's site. What do they rank for that you don't? This is where truly knowing who the competitors are is important. But, most of all, you need to take advantage of tools like Ahrefs. That's absolutely essential.
At PosiRank, we recommend Ahrefs. Why? Because we've found, through a lot of experience, that it's the best tool available for this type of work. Ahrefs is intuitive and user-friendly, has nice graphics, and includes 1,001 powerful tools (like their gap analysis tool) that are the best in the business.
Perhaps more importantly to you, Ahrefs includes great tutorial videos that explain, in depth, the features better than we could here using 10 pages of boring text. Want proof? Go to https://www.youtube.com/watch?v=n-kxOhnSH-Q.
The video explains more about gap analysis and how to use Ahrefs to get keywords from your competitors. We recommend signing up for a free, 7-day trial from Ahrefs to try it out and experience the many features for yourself. By the way, we're not getting any money for making this recommendation—we honestly believe in the advantages of Ahrefs.
That new list of keywords becomes your content strategy roadmap for the weeks and months to come. But, how do you use it? That leads us to the next section. Keep reading to get the answers you need.
Turning Dry Keywords Into a Living Content Strategy
Now that you've got a list of keywords, it's time to sit down and separate them into different piles. We frequently use a Google spreadsheet and group them by column if the list is longer. Each column represents a new piece of content you'll write. Separating the keywords could take a while, depending on the number of keywords you've garnered from your research.
Make sure each column includes related keywords, and don't worry about creating a 10,000-word literary masterpiece. Shoot for 1,000 to 2,000 words that deal comprehensively with each subject. Again, remember article lengths will depend on the site's niche.
Now, think about the keywords. Keep in mind they are more than mere words, and there are living, breathing people typing them into search lines. What is their motivation? What are the problems they're trying to solve?
What piece of content can you create yourself or have written that will solve those problems in the best ways possible? The best content will clearly and concisely describe solutions and provide ways to make those solutions work for the customers.
One thing to avoid is traffic for traffic's sake. When you do the above exercise, try to distinguish between traffic that's interested in what your client offers and traffic that will read the content and think, "wow, that was nice," and go on their way. Your focus needs to be on attracting buyers, not shoppers.
That isn't to say you shouldn't include a few "link bait" articles here and there. A good example would be an article titled "Top 50 Natural Health Companies in the World Ranked for 2019" if your client is a health company. If you start getting links to that content, the client site will likely start ranking for "top health companies."
Many of those links will be bloggers and other content writers who link to your client's site simply because it showed up first. It happens all the time. But, will the people that visit for the phrase be interested at all in what your client sells? In almost all cases, the answer will be no.
Be sure, when you create content for commercial sales-related phrases like "best X supplement" and content pieces that solve customer problems, that your client has real solutions for the customer. Only then should you create the occasional link-bait article.
Put yourself in the searcher's shoes before writing content or your client will have lots of links and site visitors but no sales. It's the sales that matter and will keep you working with the client.
Building Links That Last and Are At Scale
At this point, we're beyond thinking in the short term. Now, it's time to look at the long term in your content creation and link building. So, what are the best links for the long term? For the most part, the answer is guest posts.
Yes, there are sites out there saying guest posts are penalized and should be avoided, but that's just plain bad advice. It doesn't hold up in the real world. You need to promote your client, as no one else is going to do it for you, and certainly not for free.
Once you create some citation links and maybe a few social profile links, you quickly run out of sources. And, from experience, we can tell you that it's not really possible to tweet yourself to the top of Google. The only way to get there at scale is using guest posts.
That begs the question, just what is a guest post? A guest post is an exchange of value where you provide a piece of content to a high-quality, non-competing site that shares a similar audience with your client. The catch is the other site is aware you'll be linking back to your client's site.
Going back to our health company example, a guest post could be provided to another health-related website that gives health advice from a natural perspective. Or, it could be a fitness-related site, depending on what types of supplements they offer. That could include items like protein powders.
You can find hundreds of these opportunities by going to Google and typing one of the phrases listed below.
Keyword in title: "write for us"
Keyword in title: "write for me"
Keyword in title: "contribute to"
Keyword in title: "submit" + inurl:blog
Keyword: "submit a guest post"
Keyword: inurl:/guest-post/
Keyword: "guest post"
Keyword: "guest post by"
Keyword: "accepting guest posts"
Keyword: "guest post guidelines"
Keyword: "guest author"
Keyword: "guest article"
Keyword: "guest column"
Keyword: "become a contributor"
Inpostauthor: "guest" keyword
Inpostauthor: "guest blog" keyword
Inpostauthor: "guest post" keyword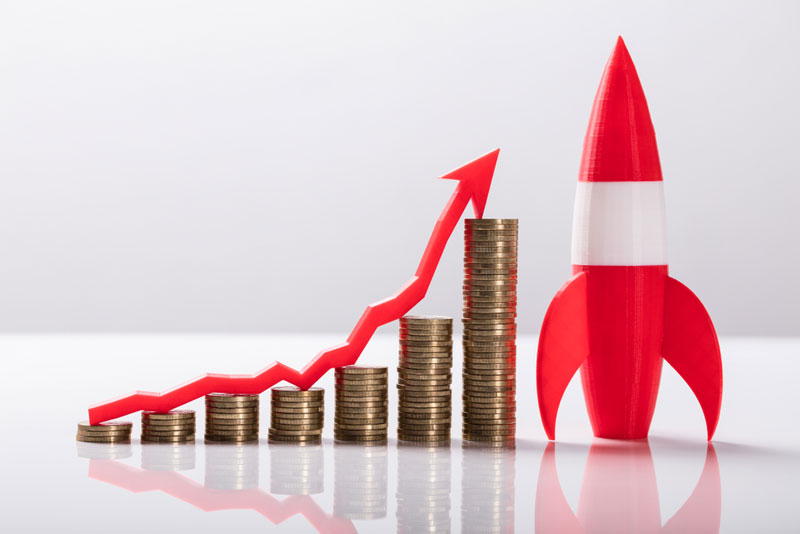 Be sure to use the quotes, as it will give you exact matches for the query. If you don't use them, you'll go down a lot of rabbit holes without having much luck.
The next step is to approach the sites, and the best option is to already have a content idea in mind. Essentially, you'll say something like:
Hi,
I've read through your site and really like it. I especially liked (name an article) because (honestly explain what you liked).
Because of this, I feel we could work together, as I'm also an expert in (whatever the niche is).
While looking through your site, I noticed it seems to be lacking in (a particular area). I was thinking I could contribute to you and your readers by writing a blog post titled: "My Amazing Title Idea." (Just make sure the site is really missing the information.)
If this sounds like a good idea, get back to me and I will begin writing immediately. If not, let me know what piece of content you would like and what information would be of value to your readers.
Thanks,
Expert Name
www.yourclientswebsite.com
Of course, your email will be different to match your personality or niche.
The key is to think about the website's readers and then match your pitch to match those needs. The topic has to be something the readers would actually be interested in or something your client can provide a new or different perspective on. The more research you do and the better you know your client's niche, the better you will get at this.
Aim for a variety of DAs in the 10-50 DA range. Higher than that is harder, but not impossible. Don't ignore lower-range links, as you don't want to appear unnatural. Remember, when you get these links, don't forget about backlink boosting!
Backlink boosting is something you should be doing without fail every single month whether it's for links you're building or your client's social profiles. Backlink boosting consistently also helps with reputation management, but that's a whole different issue.
Now, you're roughly eight months into the relationship with your client, and the client's website is equal to or surpassing the competition. What do you do next? Read on for more information, and don't forget to contact our team if you need help with any of the steps we've talked about.
The Defense Phase
Once you've arrived at this point, you're dominating your client's niche and ranking for pretty much every keyword you've come up with. Now, your goal is stay in the lead. That simply means you can't stop producing content and getting new links. If you do, you'll start to lose everything you've worked hard for.
Creating Content In the Defense Phase
While you need to continue producing amazing content, it doesn't have to be at such a fast pace. Going back and expanding old content to rank for more keywords and employing new tricks will become monthly chores.
Now is the time to go back and watch that video on content gap analysis again. The video includes some truly clever ways to expand old content to keep it fresh and relevant. During the expansion phase, you will have had some "winning pieces" of content that really took off, and now is the time to expand on them.
Rather than letting those prize articles gather dust, double down on the topics by writing similar content but coming at the information from another perspective. Expand on the older articles, and link back to the old pieces to keep them fresh in readers' minds.
For example, if you're getting a lot of links from your post on the "Top 50 Health Companies in the World 2019," then rewrite the article on each anniversary and, at the same time, mention the old posts.
The way to think of this phase is that it will never be over. It's like you took an old VW bug and turned it into a race car that's tearing up the track. Now, it's a matter of keeping that fine-tuned machine running properly. It means improving the brakes for better handling, tweaking the seats to be more supportive, and constantly tinkering with the tuning to make it run better.
By doing "maintenance" every month, you set yourself up as the authority in Google's eyes as you redefine and defend your piece of the internet. And, you keep your client happy at the same time.
Link Building in the Defense Phase
Keep guest posting to get those solid, incoming links every month. And, continue your outreach on a regular basis. But, at this point, it's okay to start experimenting. There are always new link-building methods to help you diversify and maintain your competitive edge.
For instance, we do web 2.0 building here at PosiRank. That's where we build high-quality web 2.0 properties like tumblr.com or blogspot.com blogs. Then, we send good-quality links to those. Doing that over the long term allows you to rank these for your target keywords.
Stop and think. How much traffic can you get if you get all three spots at the top in this way? Why not try and find out for yourself?
Also, sending press releases to various new websites is a legitimate link-building practice. We could go on and on, as there are many more options available to take advantage of. However, even at this stage, don't forget to keep boosting your old links.
Taking these steps will keep your competition at bay better than just about any other practice. Your site will keep improving and gaining DA, and your competitors will keep scratching their heads.
Being Aware of Other Dangers in the Defense Phase
At this point, you need to guard against business killers since you're now the top dog. Jealous people may start leaving fake bad reviews and trying to damage your client's brand without you even realizing it's happening. There will be attempted negative SEO used against you.
Because this is more a "when" than an "if," we recommend preemptively starting reputation management steps for your clients. That service is generally dealt with separately from traditional SEO, so take the time to negotiate a separate fee.
As alluded to earlier, this can be done with Web 2.0 properties as well as social sites like Facebook, Twitter, LinkedIn, Instagram, Pinterest, and other platforms. The practice is appropriate everywhere you have control of the content being produced. Aim to rank those for your client's brand with high-DA posts just as you would for backlink boosting.
It also makes sense to get your client registered in the places they can get reviews but don't have control over. That includes Google Maps and the various review sites relevant to the client's niche.
Pro Tip: Every time there is a review, whether good or bad, you can respond. A bad review can quickly be negated by simply responding to it. If you respond in a believable way, saying something like, "I have checked into this and (explain the situation), and we're incredibly sorry for the problem. We're taking immediate steps to make sure it never happens again," people will understand. You will win hearts and minds. Just make sure the problem really is taken care of.