Documented Results
The following screenshots document the results achieved for this client. Statistics compare the period of January-July 2020 in comparison to the base year of January-July 2019.
We begin first with a Google Analytics summary snapshot:
As can be observed from the above graph, significant upward movement was detected beginning in May 2020. Significantly, this improvement has built and has not declined month-to-month through the rest of the year. These results, therefore, were not short-term or temporary!
The total GA visitor sessions logged were upped over 50% and organic traffic sessions increased 123% during this same period --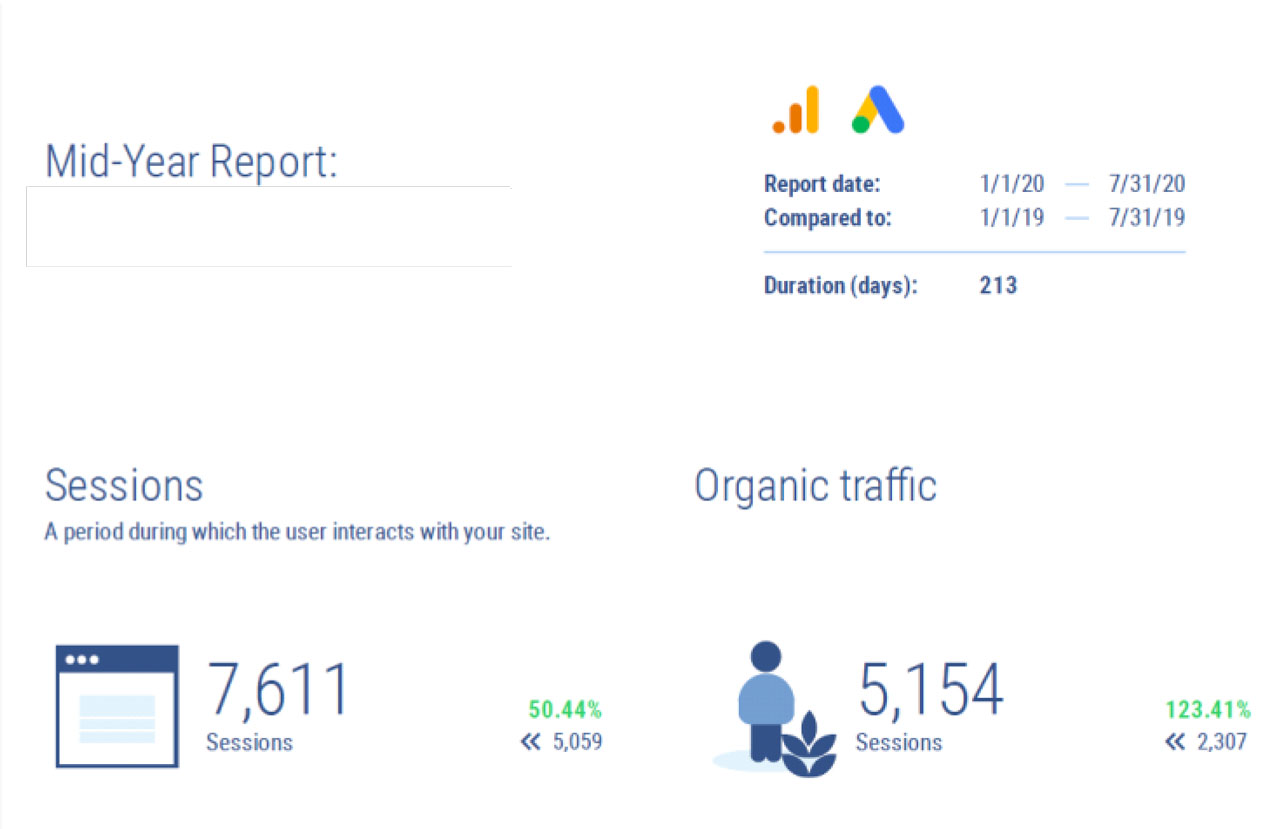 A major Google ranking factor (it is believed) is the amount of time spent by visitors on site as well as the overall site page load speed. For this site, the average session time increased over 55% and page loading speed decreased 60% (indicating pages are now loading much faster) --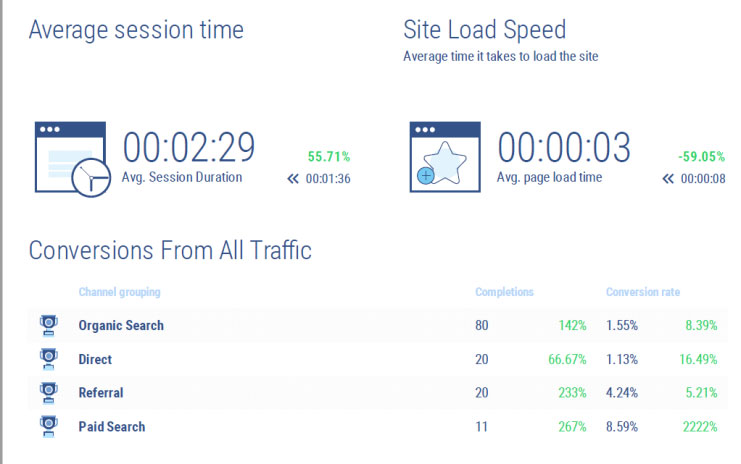 Keyword rankings in the SERP's are, of course, critical to driving organic traffic. This site now ranks 63 keywords in its niche in position 1-3 (an increase of over 1000%) and total front page keywords (ranking anywhere on page 1) have also increased a whopping 1000% for a total of 180 keywords! --

Finally, on the content marketing side of things, blog posts are picking up nice page views, especially older posts which are aging nicely --