Paul Ceppaglia
September 26, 2018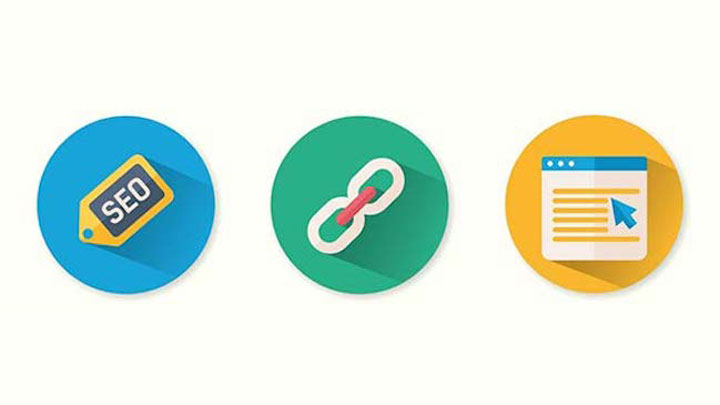 Local SEO is no simple task. Maximizing exposure of a local business to its potential market means consistently adding valuable content, managing social media, keeping up with reviews, and much more.
In addition to all the above, building backlinks is a crucial element of any SEO strategy. Link building for local SEO can be difficult and time consuming, and trying to take a short cut can do more harm than good.
This may all seem more than a bit overwhelming. In fact, this is why so many local businesses outsource their search engine optimization work to outside agencies who specialize in SEO and digital marketing. However, there are some steps a local business owner can take to build quality backlinks.
In this article, we'll examine five simple, actionable ways to get valuable links to your local business's online presence.
Why are Backlinks Important?
Links between websites are very important to both search engines and marketers alike. Links are what search engine spiders use to crawl websites and discover new content. The search engines' algorithms then determine the relevancy of these pages to search queries entered by their users.
However, not all links are created equal. When you get a link from a site with high Domain Authority, that link will carry more weight in the eyes of Google. Obtaining links from sites that are relevant to your business (e.g. the content of the article is relevant to your product or service, the website is in the same or similar industry) can also help provide "social proof" that your site (and therefore your brand) can be trusted.
Be careful, though…this is definitely a situation where quality trumps quantity. A few targeted, highly relevant links from high-authority websites will be much more effective than many low-quality links. In fact, building a large quantity of low quality, "spammy" links could result in your site being penalized by the search engines.
The List: 5 Link Building Strategies for Local SEO
1. Google My Business
One of the first steps in any local SEO strategy is to create your Google My Business profile.
Creating your listing costs nothing, and there are many benefits, including:
Increasing your visibility in related search results (including your business information and link to your website)
Your business will appear on Google Map searches
You have an increased chance of appearing at the top of the search results in the Google 3 Pack
Another benefit from creating a Google My Business listing is the fact that you will gain a backlink from Google, and you can't get a much higher authority link than from Google.com!
2. Create Great Content
A solid way to consistently build links is to create high quality, compelling content. Not only does this content serve to inform search engines about the intent of your web pages, it also offers visitors to your site real value…and if the content is good enough, those visitors will want to share it.
Comprehensive lists, instructional videos, infographics, and well-planned curated content are all examples of content that others will link back to. If you do a great job creating content and others find it valuable, then they will share that content with their network of friends and colleagues, which adds to your backlink profile.
3. Client and Customer Sites
Building relationships with your clients and customers is a cornerstone of any business. The reasons for doing so are numerous and obvious. One not-so-obvious benefit of building meaningful relationships with your clients is that you can ask them to place a link on their website, linking to your website. For instance, if you are a marketing agency, you could ask your client to place a link which reads "Marketing Services Provided by XYZ Agency." You could even consider creating a custom graphic for them, so that it makes it even easier for them to create the link.
4. Get Links from Manufacturers or Suppliers
If your business involves selling a product manufactured by another company, then you have a great opportunity for obtaining a backlink. Most manufacturers like to showcase where their products are available. Doing so helps visitors to the manufacturers' websites learn where to buy their product, and will ultimately increase their sales. This is a win-win situation for both you and your supplier. So don't delay…contact your suppliers and get those links today!
5. Guest Posting
One of the most powerful ways to build links to your website is by offering to create content for high domain authority blogs (otherwise known as "guest posting"). Every website owner wants to regularly publish original, quality content. Guest posting is another example of a win-win situation…the website owner gets new content, and the guest author gets a valuable backlink from a high domain authority website. (Note: PosiRank happens to offer some of the highest domain authority guest post opportunities available…we do the outreach for you and get your brand's content posted on high-quality sites.)
What Comes Next?
By now you should understand the important role backlinks play in your local SEO strategy. The list above provides a great start to your link building plan, but don't stop there. Building backlinks isn't a one-and-done scenario. Rather, like the tortoise and the hare, slow and steady wins the backlink race.
The marketing experts at PosiRank offer a wide range of services that can help you attain your marketing goals, including premium content creation, infographic creation, EDU links, and guest Posting on high Domain Authority websites.

Written By Paul Ceppaglia
Paul has over a decade experience in the world of online marketing. Prior to joining PosiRank, Paul utilized his SEO expertise to help offline companies grow their businesses online.
Additionally, he was both SEO specialist and eCommerce Manager for a multi-million-dollar eCommerce company. In this role, Paul's focus on conversion rate optimization helped grow the company's revenue, customer retention, and lifetime customer value.