Prove ROI & Attribution Easily
---
With PosiRank, connecting the dots between organic visibility and actual customers, revenues & ROI has never been easier.
Your team (or clients) can now clearly measure the impact of SEO, to the penny.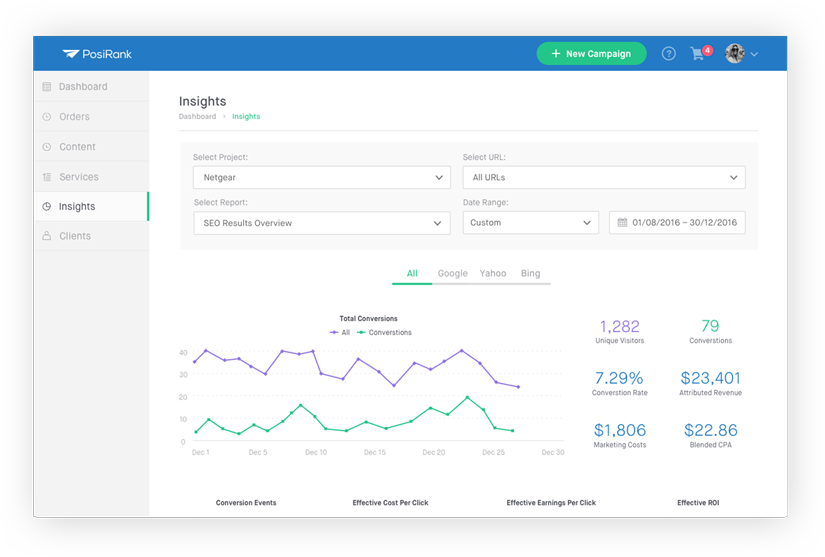 Monitor Opportunities - Not Just Rankings...
---
In addition to tracking ranking performance in realtime, PosiRank persistently cross-checks your site's progress against the entire graph of competitive keywords in your industry. All on autopilot.
This allows you to prioritize the highest-yield targets where you're already gaining momentum. (Even if you weren't previously aware of them!)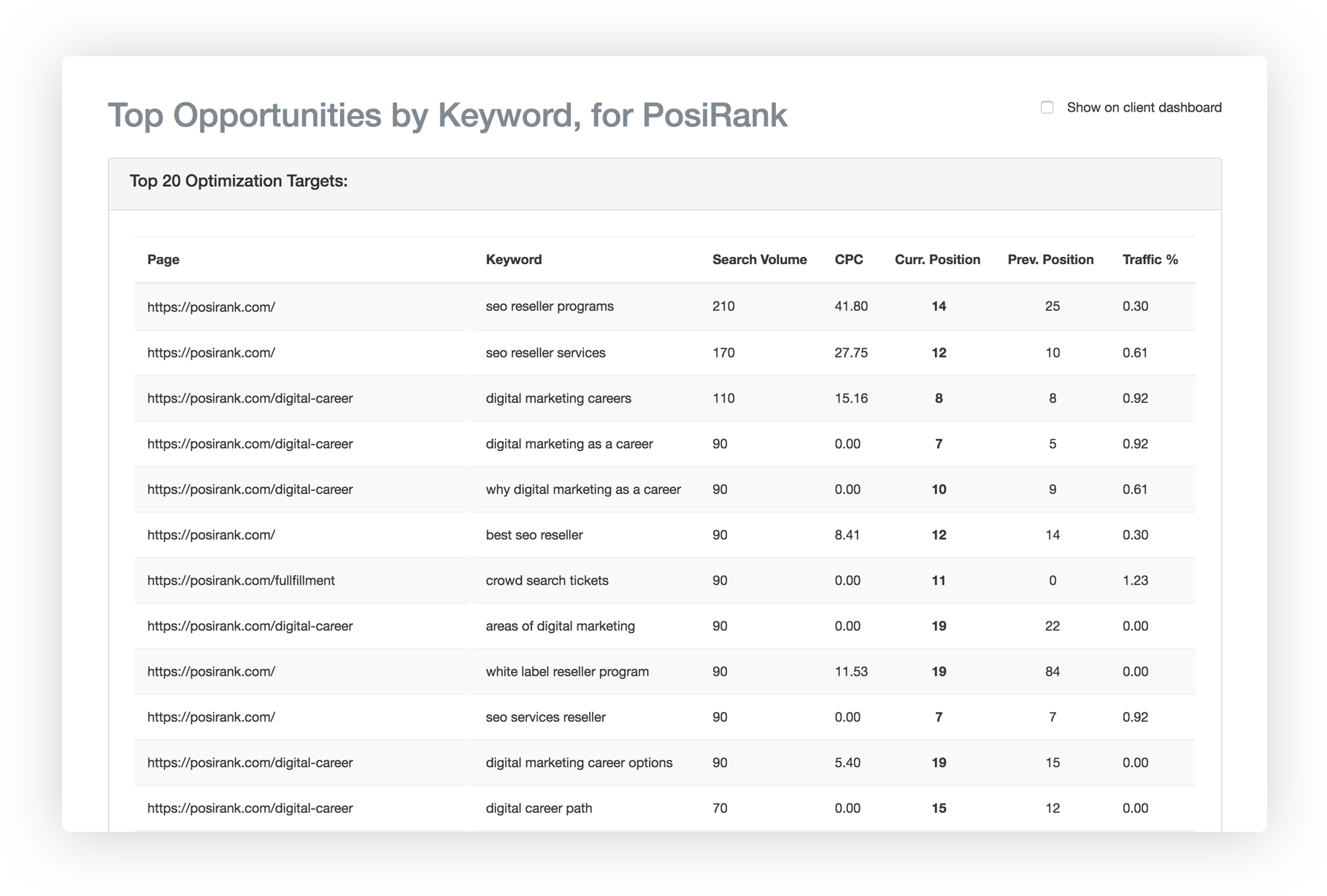 Your Own Dashboard, Under Your Brand
---
There's no need to share the stage. If you're an agency, your clients won't ever need to know that PosiRank exists.
PosiRank's white label dashboard can be easily hosted on your domain, and customized with your branding.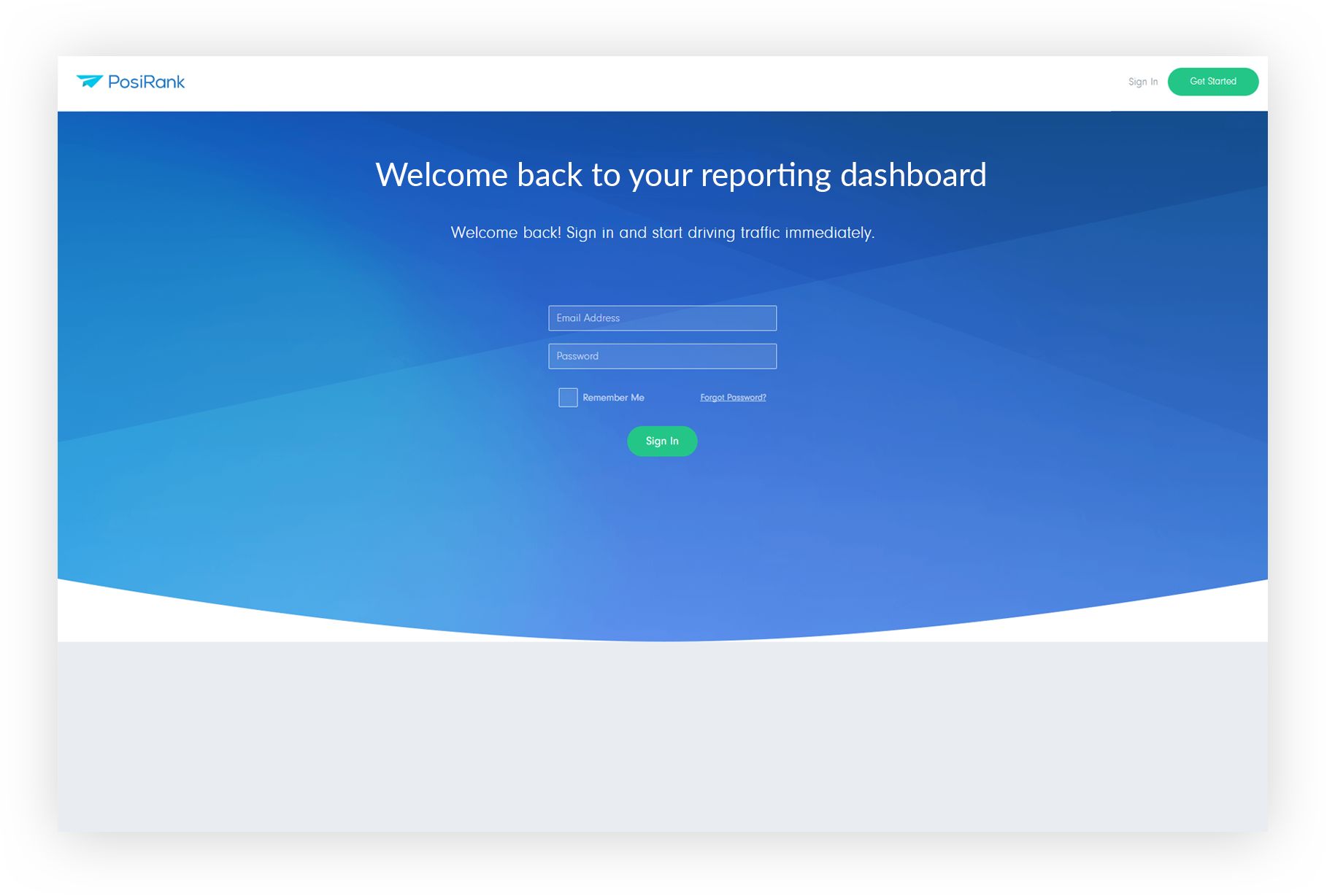 Being Proactive is Now Paint-by-Numbers
---
Most SEO reporting solutions just summarize things that have already happened - leaving you to react to the good, the bad and the ugly.
With PosiRank, you can spot problem areas literally months in advance, and take action accordingly.
Similarly, narrowing down the best use of your time, money & energy is now child's play - since our data is specifically designed to showcase "low-hanging fruit".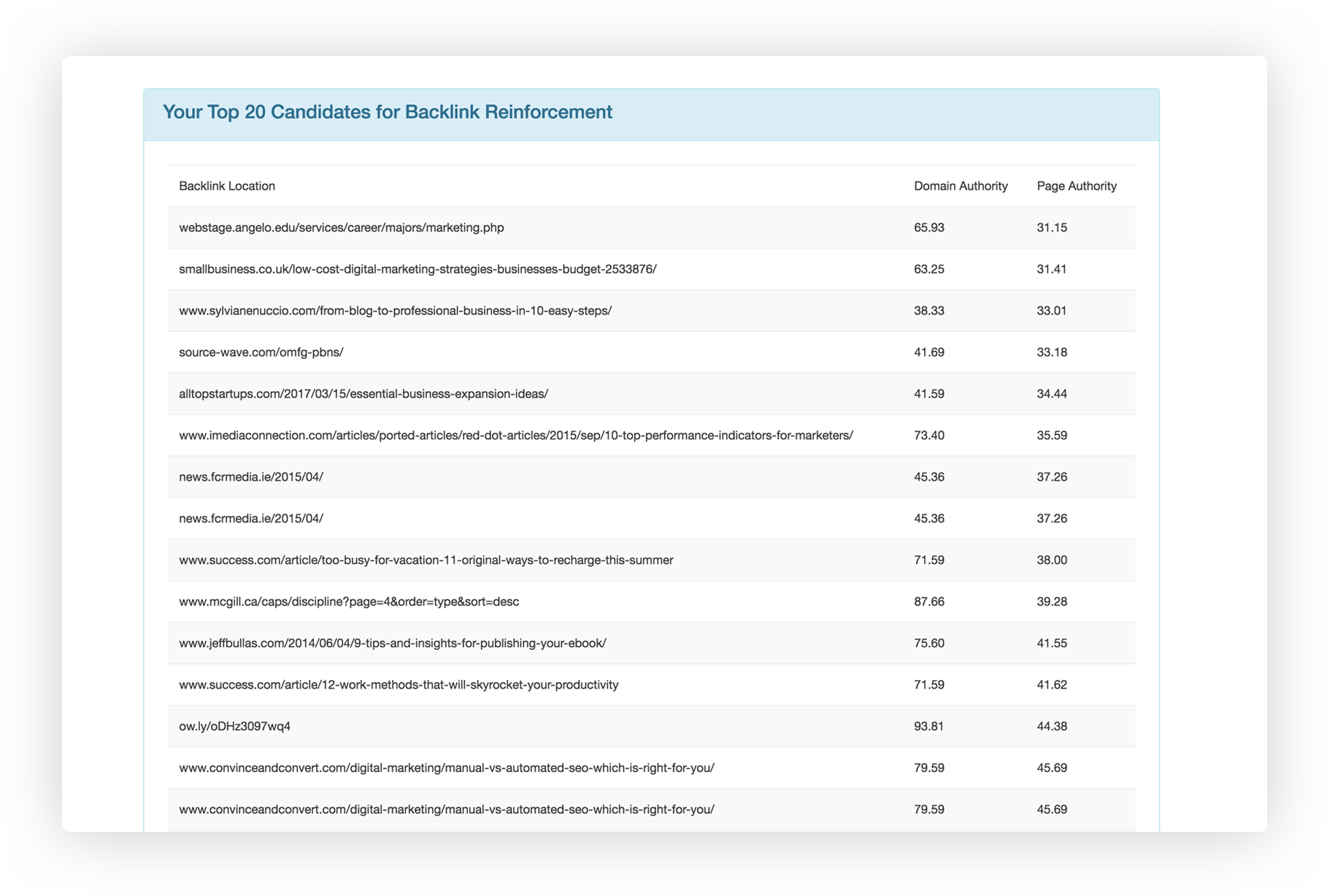 PosiRank's reporting suite is constantly being expanded.
Please create an account to explore our fulfillment solutions in-depth: