Results Timeline - 3 Months
50.83% Increase in Organic Traffic
139% Increase in Monthly Traffic Value
Services Used
On-Site Audit
Content Planning & Strategy
High Authority Links
Prestige Links
Our client for this case study is a law firm out of Atlanta Georgia. The focus on several areas of law with personal injury being the primary.
They came to us with a site that had a strong focus on brand but lacked technical SEO fundamentals and a promotional plan. We listened to their challenges and put together a plan to grow their leads and sales from organic search.
In such a competitive industry, organic traffic must be approached systematically, consistently, and driven by data. These were the exact tenets by which PosiRank and this Georgia based law firm began our partnership.
The PosiRank Approach
We provide dedicated project management for enterprise customers, and work in tandem with existing marketing departments to streamline fulfillment & organic strategy.
In a nutshell, PosiRank is the "ad platform" for organic traffic. We take all of the heavy lifting of SEO off of your shoulders and implement it for you.
We drive Page 1 rankings for literally thousands of marketers, agencies (and their clients).
The Results - We Grew a Law Firms Organic Traffic by 50.83% Within 3 Months
This case study showcases what's possible with an aggressive promotion strategy in a niche that is highly competitive. This client has a $4600/month budget, (which would be considered average for a small to medium-sized firm) which allows us to promote a substantial number of URL's with a good amount of firepower.
Generally, the higher the budget, the faster we can achieve results in Google organic search. This clearly shows in the graphic below: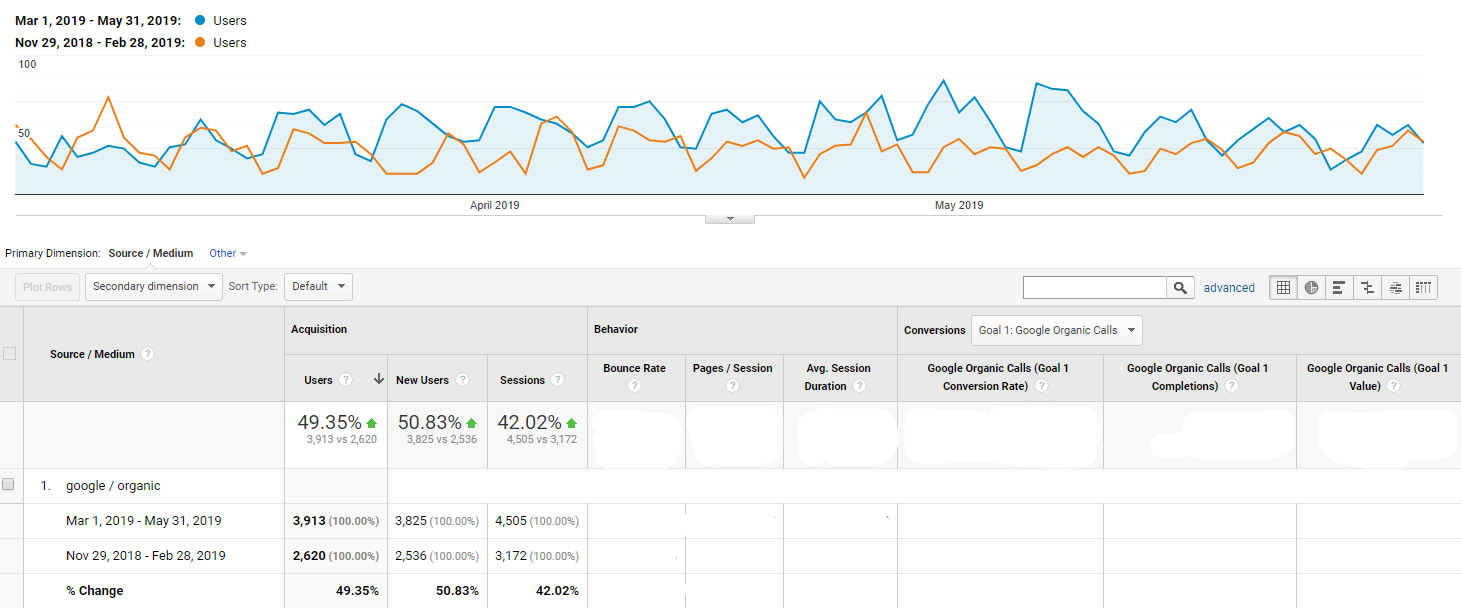 This site received 2,356 new visitors during the quarter Nov 29, 2018 – Feb 28, 2019. The following quarter from March 1, 2019 – May 31, 2019 the site received a 50.83% increase, or 3,825 new visitors compared to the previous quarter!
Those visitors are the people that turn into phone calls, email leads, and sales. Think about what each new client is worth to your business. You can begin to see how quickly a return on investment is possible.
PosiRank specializes in exactly that. Growing your organic search presence so that your business can grow as well. If you'd like us to help you improve your organic presence please reach out today.