Last Updated on March 21, 2022 by
As most SEO's already know, you can broadly break down the field into two major areas of concern: on-page and off-page SEO. Traditional backlink and its strategies, for example, fall into the off-page SEO category. But what happens on your site/site pages – how they look and function – that's on-page SEO territory.
As the years have passed, web pages have become more "packed" with visual and other elements, such as video embeds, images and infographics, expanding sections (click the heading and text underneath appears).
This type of web experience, though, can come at a price: lots more behind-the-scenes code that can cause web browser rendering issues and a longer waiting time while all the page elements load.
Search engines have had to evolve too, and they have responded to the changing web environment by increasingly taking into account how a web page performs and not just what content is displayed there.
Why? Because how your site performs affects user experience, and search engines want to send searchers to sites that will give them the content they need and an on-site experience that is not annoying or unexpected.
A Bit of History
For example, way back in 2018, Google first announced that they were going to begin factoring in page load times, penalizing those that were the slowest loading in the SERP's.
From that small start you can fast-forward to last year (May 2020) when Google made the announcement that they will be updating their core algorithm in 2021 to include specific performance metrics as a set of ranking signals.
Note that this will be an update to their core algorithm, scheduled to be implemented some time in 2021. Even though Google has promised to give a 6-month notification, as we are now in 2021, all website owners should prepare now by making sure that any issues are identified and corrected.
Core Web Vitals and the Larger Picture
According to Google's original announcement, the Core Web Vitals ranking signals will be incorporated into an existing matrix of signals that deal generally with "page experience:" mobile-friendliness, safe-browsing, HTTPS-security and detection of intrusive interstitials.
An important note: Google has said that when choosing how to rank different web pages, each of which has high-quality content, that page experience can be "much more important for visibility in Search."
Two implications flow out of this:
First of all, if you are in a niche where the web is flooded with lots of good content by your competitors, and assuming that your content is just as good, then ensuring a good page experience is critical to tipping the scale in your favor.
Secondly, keep in mind that there is still no substitute for having great content – even if your page experience is excellent, that will not be enough to beat our your competitors. You will still need to replace poor/thin/duplicate content with excellent, high-quality page content.
What Are the Components of Core Web Vitals?
With CWV, Google is evaluating your site in 3 dimensions, as it were:
Loading performance – in particular, how long it takes for the largest element on a page loads. Google calls this the Largest Contentful Paint (LCP).
Google expects that at least 75% of your loading pages will load the largest element in 2.5 seconds or less. Any page that takes longer than 4 seconds is considered to have a poor LCP score. To understand what page elements Google evaluates for LCP check this link.
Webpage interactive responsiveness – here, Google is looking at how long it takes your website to respond when a user clicks a link or clicks on a button or otherwise interacts with a page instead of just looking at it (such as typing text into a form field or clicking a checkbox). Google calls this First Input Delay (FID).
To get a good score with FID your site should have 75% of its pages responsive in less than 100 milliseconds. More on the FID metric can be found here.
Page stability – the final component measures the stability of your web page while it is loading. For example, if your page initially starts loading then expands to make room for an image or other element, you could have a low score if it is too sudden or happens very late during loading. Google refers to this score as the Cumulative Layout Shift (CLS). Keep in mind that this does not include situations where the page shift is intended, such as clicking a heading to expand text underneath it. Again, Google would like to see 75% of your pages meet the standard, which is a computed metric – this is a good source to explore it in more detail.
Does Your Website Measure Up?
Of course, the point of all this background is to understand what is being evaluated by Google, so that you can address website issues and get them fixed.
Here is an example report:
As you can see (circled areas) the primary areas of improvement for this website are that the largest page elements on this site are taking too long to load (well over 50% of the pages are not in the good range), and especially that the CLS score is very poor (which means that this site has a lot of page elements that are shifting in sudden ways that could cause a user to click something by accident).
Your Checklist of CWV Action Items
First of all, begin with an evaluation of your site – go to https://g.co/chromeuxdash and look at the reports for your site.
Secondly, run additional reports on the major competitors in your niche/industry. Are they sending better page experience ranking signals to Google than your site?
Finally, try to isolate the specific page elements that are causing the problem(s) to occur. You may need some technical assistance here (such as a web design expert or web developer if your knowledge/skill set is not too deep in these areas).
Remember: Improving your site visitor page experience is not a cure-all. If your site's content is poor (especially as compared to your competitors) getting great scores on Core Web Vitals will be of no advantage to you at all.
Need More Help
Understanding CWV reports can be tricky – and finding the cause of issues can be even more difficult. If you are struggling in this area, please don't hesitate to reach out to your account manager, FMA team (if you are enrolled as an FMA customer) or place a support ticket. We're here to help!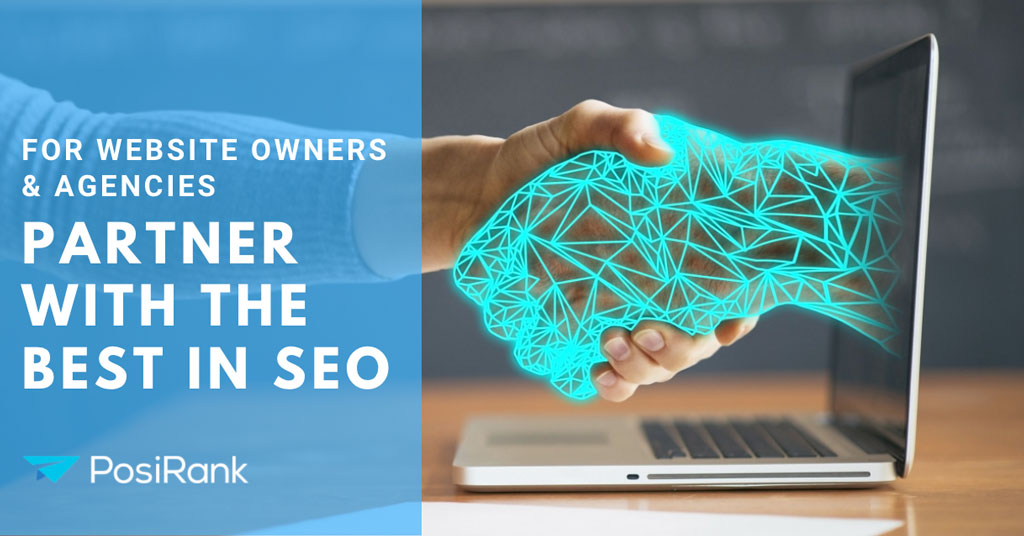 Ready To Get Started?
Aren't you tired of the same old SEO "stuff?" Crap content, posted on crappy sites? Tired of
trying to figure it out by yourself (and spending tons of money) and hoping for the best?
We invite you to experience the Posirank difference. Book your no-obligation initial consultation with our Director of New Business, Mike Kim, today. We promise you this – you'll never regret it. See you on the "inside!"